COVID-19 has exposed the bare truth that change is the only constant thing on earth. Until now, the world is experiencing the economic and social disruption caused by the pandemic. Workers and firms across the globe have been greatly affected by this change. Companies are forced to close and people lost their jobs. Yet, some firms—big and small—are slowly rising to continue building their dreams, their sources of income.
Now, business leaders are gradually recovering to keep their operations afloat. Some continue with their normal tactics while some try out new ones. Here's when decision makers consider outsourcing solutions. More precisely, owners consider outsourcing to the Philippines. Read on to learn more about this strategy and why this country could really help you achieve your business targets.
Outsourcing to the Philippines Amid the COVID-19 Pandemic
Despite the economic decline, the outsourcing industry continues to boom. According to the Grand View Research report, the global BPO industry could reach up to $343.19 billion by the year 2025. This means business owners and business process outsourcing firm partnerships will continue to grow in the years to come.
Due to the ongoing effects of the recession on global companies all across the globe, countless businesses in developed countries decided to source out some of their operations. This strategy helps them reduce the operating expenses and achieve their goals. This, in turn, instigates the upturn of the industry in China, India, and the Philippines.
A Closer Look: Outsourcing to PH in 2023
Currently, numerous BPO companies observe a number of graduates of nursing, accounting, and other related courses joining the industry each year. Though the work has no relation to their background, a lot of Filipinos still choose to work in the said field to be financially capable and secure.
The great thing, however, is that clients select the Philippines as their business partner. This is mainly due to the country's low labor costs. By bringing outsourcing to the Philippines, foreign companies can afford doubling their production and save much on other resources. Not only does this business process reduce their production time; it also assures better quality of services as most BPO and KPO firms exert great effort in training their people.
Let's now move to the economic status of the country. Due to the current crisis, the country declared its worst economic performance on record in 2020. The Philippine Statistics Authority released the gross domestic product (GDP) now sank by 9.5%. This is its worst since 1947.
However, the PSA data showed that the BPO industry has not been negatively affected. Here's a list of percentage drop of several industries in PH.
Construction sector dropped to 25.3%
Food service dropped to minus 42.7%
Other services dropped to minus 45.2%
Though there is a major economic scarring, the country's BPO sector remained firm. In fact, in 2021, BPO is listed as one of the most in-demand jobs in the country. As per JobStreet, BPO, call center, or outsourcing services are the most active sectors actively hiring in January 2021.
Now, the country is sharing the top spot in the business process alongside with India and China. These Asian countries have been recognized as two of the key choices for outsourced services.
Benefits of Outsourcing
Given the many trials you face now, would a third party really help your business? Can outsourcing truly help streamline operations? Is it wise to hire an offshore team to help you serve your clients better?
Let's take a rundown on the benefits of outsourcing, most especially during this crisis. Here's a high-level view of its benefits.
Focus on core processes
Improve efficiency
Gain access to skilled staff
Save labor costs
Provide 24/7 services
Read more here: Outsourcing Definition and Everything You Need to Know About It
Why the Philippines is the Best Country to Outsource
1. We have a strong Western cultural affinity.
Both Spain and the U.S. colonized the Philippines for centuries. That's the reason why the local people have a strong cultural affinity with the Western countries. The Filipinos' exposure to American culture made them more familiar with the Western business practices than with other Asian nations.
Due to the likeness of the Filipinos with Westerners, firms that opt to offshore their production consider outsourcing to the Philippines as the best option to maximize their productivity. They also expect that workforce from this country would be able to integrate and adapt to their current work process.
2. Our English proficiency is first rate.
The ability to communicate well with their clients is one of the major factors of various firms when it comes to outsourcing services. The business' offshore workforce must have top-notch English proficiency in order to communicate well with clients, thus achieving and exceeding business targets in the future.
The Philippines holds the second highest English proficiency in Asia, behind Southeast Asian neighbor Singapore. This makes them a likely candidate for rendering call support and assistance to Western countries. Moreover, we are capable of adopting accents and utilizing terms that attract various clients.
3. Outsourcing services cost low.
Unlike other Southeast Asian countries, the Philippines is a low-cost country. In fact, local salaries are just a fraction of those in the Western world. These low costs can also be applied to all other business expenses like office rental, utilities, supplies, and third-party services.
Let's look at the standard pricing model. Usually, the outsourcing cost is calculated based on the skill of the resource, number of people you want to hire, and tenure of contract. Here, BPO firms calculate fees based on workforce cost, service fees, and government benefits. That said; outsourcing companies can come up with unique service models to fit their target markets.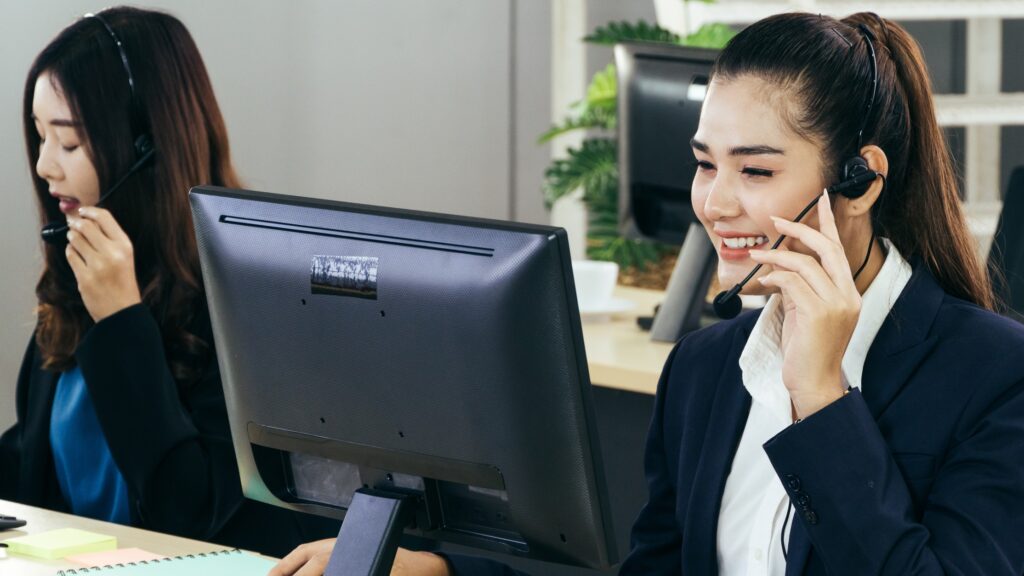 4. We have expert and excellent labor force.
Another vital factor is the level of educational success and expertise of their offshore manpower.
Filipinos believe that education is the primary key to success. That's the reason why many have a deep regard for quality schooling. The country has an enormous pool of proficient and highly educated pros. In fact, records show that the country produces almost half a million graduates per year. This makes foreign partners confident in outsourcing to the Philippines.
5. Our manpower is highly experienced with strong work ethics.
Consider the huge contribution of the BPO sector in the country's economy. LGU took all its means and resources to provide training to aspiring manpower. This initiative aims to increase the skill and competence of both service providers and its hired workers.
Apart from being highly competitive, Filipinos are known for being loyal and dedicated personnel. Their heart has resulted to great quality of output and services.
6. We have modern facilities.
The country is one of the most ideal options when it comes to outsourcing destination because of its advanced facilities. The constantly developing and upgrading tech during the past few years gave the country an edge over China and India.
More than the low labor cost that the country has to offer, it is the talents and values that has made outsourcing an excellent choice. Since the country boasts of its wide pool of talents, it is continuing to invest in tech and structures that can uphold its niche as a global service provider. Hence, assuring you not only of quality manpower, but also of quality facilities to use in rendering its stakeholders the best service for a mutually beneficial transaction.
7. Time zone difference is not a problem in our country.
If your company operates 24/7, it might be a hassle for your employees to work night shifts and an inconvenience to you to spend a large amount to sustain the operation. Since the country is located in a different time zone, you may use this to your gain without worrying about doubling your manpower costs.
Ways to Beat Threats to the Philippines' BPO Market
With new technologies on the rise, top BPO firms in the Philippines work to gain an edge in the field. Hence, they turn to knowledge process outsourcing to respond to threats posed by AI. Instead of just trained English speaking experts, Filipino workers also flaunt their creative and analytical skills. No longer limited to their language edge, Filipinos unleash their skills that will benefit you once you've decided to work with them.
Today, the Philippines' BPO firms offer KPO services such as digital marketing, research, web development, creative design, and professional consultancy. The opportunities continue to grow as we approach innovations in the digital field.
Partner with the Top BPO Company in PH
With the current crisis, outsourcing is your best option. The mentioned trends and benefits of outsourcing to the Philippines assure you of a partnership that will help your business grow amidst the pandemic.
Planning to outsource now? Looking for the best BPO firm in the country? Look no further. Outsource-Philippines is the pioneer and the top provider of BPO and KPO services nationwide. Browse through our outsourcing services. Need help? Contact us today!