Website Management Outsourcing
Working with a third-party team with specialized skills and expertise is part of software outsourcing services. Today, organizations all over the world deal with software outsourcing companies to have access to experienced software engineers with a variety of tech expertise ranging from user experience design to implementation

Simply said, outsourcing software developers and website designers enable businesses to produce high-quality solutions without costing too much. From smart customization of pre-built platforms to full-cycle custom solutions, we've got you covered.
Website and Software Development Solutions You Can Outsource to Us
Aside from reaching your target audience across the world, website and software development services can help your business build online presence, increase website traffic, and convert more leads. Collaborate with our technically inclined team and fulfill your website management needs. Start your project immediately with Outsource-Philippines!
Why Outsource Website and Software Services to Us
What You'll Get from Our Website Management Services
UI/UX Design
A set of usability advice, user experience design, and user interface design services that may be used to any industry and range from mobile devices to desktop. We are equipped with experts in the field toward seamless user experience.
Architecture of Software
The strong architectures we design guide our customers' initiatives to predictable, successful outcomes. Outsource-Philippines' multi-paradigm approach enables the company to build solutions more rapidly and efficiently for projects of various sizes.
Solutions That Aren't Expensive
You receive a dedicated team of offshore software engineers to work on your project for a fraction of the cost of hiring an in-house staff. You will only pay a portion of that amount if you use our services.
Collaboration with the Best
Our clients have access to a team of project managers and senior software developers who are highly trained and experienced. They also have access to the most cutting-edge technology, software, and equipment in order to achieve exceptional results.
Why Outsource to the Philippines
First-rate English Proficiency
One of the major factors that different firms consider when it comes to outsourcing services is the ability to communicate well with their clients—and this is one of the many aspects that the Philippines take pride in. With this, the Philippines has earned recognition as the second highest English proficiency in Asia, behind Southeast Asian neighbor Singapore. This makes them a likely candidate for providing call support and assistance to Western countries. In addition, we are capable of adopting accents and using terms that attract various clients from around the globe.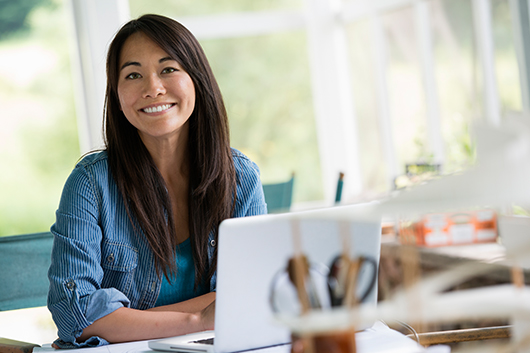 Low-cost Outsourcing Services
While the outsourcing cost is usually calculated based on the tenure of contract, number of people you want to hire, and skill of the resource, BPO firms in the Philippines calculate fees based on service fees, government benefits, and workforce cost. That said; outsourcing companies can come up with and provide unique service models to fit their target markets.
Expert and Skilled Labor Force
We Filipinos believe that one of the paths toward success is education. Hence, the country has a diverse pool of proficient and highly educated professionals. As a matter of fact, records show that the Philippines produces almost half a million graduates every year. This encourages foreign companies to outsource to the Philippines.
Modern and State-of-the-art Facilities
The constant development and upgrade of technologies during the past years has given the Philippines an edge over other countries. Therefore, when it comes to outsourcing destinations, the Philippines is one of the most ideal options because of our advanced and modern facilities. Furthermore, since the country boasts of its wide pool of skilled and qualified talents, we continue to invest in technologies and structures that can uphold its niche as a global service provider.
Highly Experienced and Professional Manpower
Local government units (LGUs) have taken all their means and resources to facilitate skill-based training to aspiring manpower. Through this initiative, the government aims to boost the skills and competence of both service providers and its hired workers. Not only that, aside from being highly competitive, Filipinos are known for loyalty and dedication to deliver excellent quality of output and services.
What Clients Say About Our Services
Need an Outsourcing Partner to Handle Your Overwhelming Tasks?
Stay relevant and consistent by entrusting your website management efforts to our specialists through our best outsourcing services. Let Outsource-Philippines ease your burden!