Having an effective marketing strategy is very important to grow a business. Regardless if you're in the business of selling goods or services, you need a strategy to get the attention of potential customers. One way to do so is to make use of the most suitable marketing channels to promote your business.
There are several kinds of marketing channels for you to choose from to ensure the success of your brand. To help you identify which is best for you, you must first know what channel marketing is, its types, and its benefits.
What is Channel Marketing?
Channel marketing plays an important role in commerce. This deals with the process of providing products or services to consumers. It's a series of stages from production to distribution, including the 4P's of marketing—product, pricing, promotion, and place. Additionally, channel marketing involves people, activities, and other organizations.
Channel Marketing Partners
To ensure that channel marketing works in your favor, you need partners who have the same goals as you—the success of the business and to help and provide good customer service. Here are some of the common types of channel marketing partners.
Resellers
They are the people who will help you sell your products and services. For example, suppose you're an owner of a makeup line. Your goal is to reach as many customers as possible, not just in your area but across the country, too. To make this possible, you need people who are willing to invest in and sell your products.
Affiliates
Affiliates are those who trust your brand and help you market them through their website. They also give referrals or share your products through reviews and vlogs. The most common among these affiliates are the influencers.
Let's stick with our previous example. Affiliates could try your makeup brand and review it on their vlog. They get to try your products, advertise them, and recommend them to their subscribers. With the help of this channel marketing partner, you can increase the number of leads and they can also benefit from the views of their content.
Intermediaries
They help businesses understand what the customers need. They are the ones who mediate between companies and customers. Intermediaries play a vital role in channel marketing because they work with the negotiation of transactions, collection of customers and competitors' information, and development of marketing strategies, among others.
Channel marketing partners play a role in achieving your goals, but it takes an effective marketer to seal success. This is because marketers are responsible for helping the business reach its maximum potential by choosing the most suitable marketing channels and partners, monitoring their performance, and training intermediaries.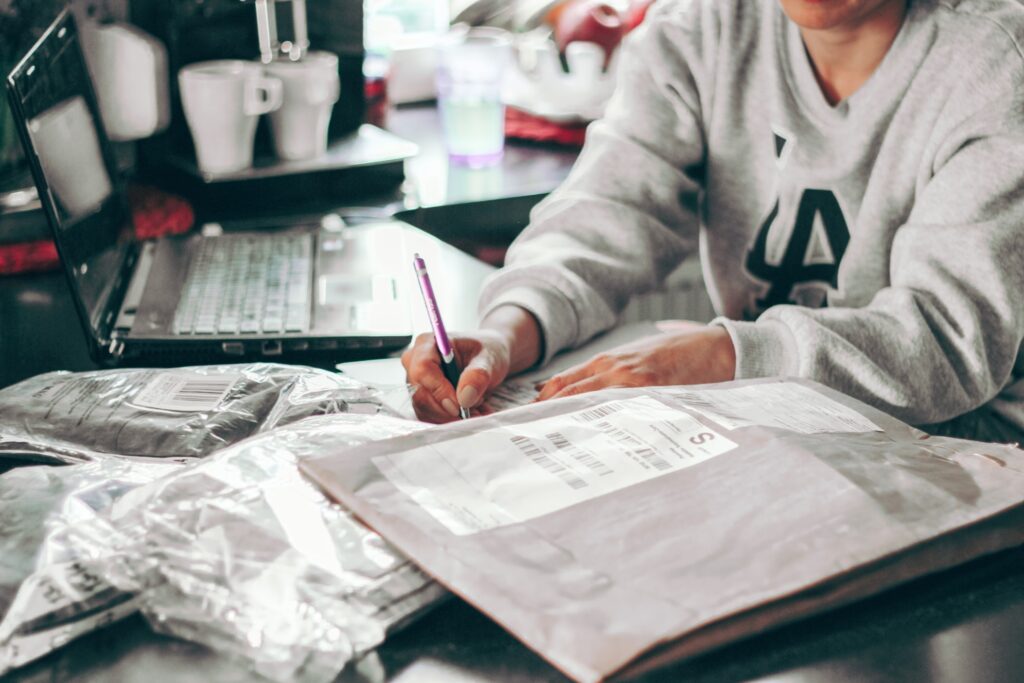 Different Marketing Channels Your Business Needs
As mentioned earlier, channel marketing is important in ensuring that businesses reach their goals. Thus, business owners hire marketers to come up with strategies to grow their businesses. One of this is through the use of marketing channels.
There are different marketing channels that you could use to advertise your products and services, connect with your target audience, and maintain customer service satisfaction. These marketing channels can be classified into 5 categories.
1. Online Marketing
With the continuous growth of technology, marketing and transactions have become easier and faster. Most businesses, both startups and established companies, use the internet to grow their business. Thus, digital marketing is one of the most efficient channels to promote products and services. Here are the top online marketing channels.
Website
Create a website that will serve as the gallery and go-to page of your products and services. Potential clients can visit your site to check what your business is offering, reviews, and other information that they need about your brand. This could also be an avenue for you to establish commendable customer service.
Search Engine Optimization (SEO)
Your website is nothing if it isn't easy to find and not user-friendly. To boost your website, you need this digital marketing channel. SEO helps you improve your ranking in the search engine. This results in more people seeing your brand.
Newsletter
Newsletters are helpful to stay connected with your clients. This is a channel for you to reach and update them on your new products or services. You can also use this to boost interaction with them by sending them links to your promotions.
Blogging
Publishing content on your site helps your audience to know you more. Blog posts can be your platform to subtly advertise your business by giving them engaging content. Doing so can heighten your audience's interest in your brand.
Podcast
Online marketing isn't just about what you can read on the internet. It can also be a platform for you to use other channels like podcasts in marketing your brand. Don't just use one tool to promote your business. Make use of this channel to provide content through spoken words and audio.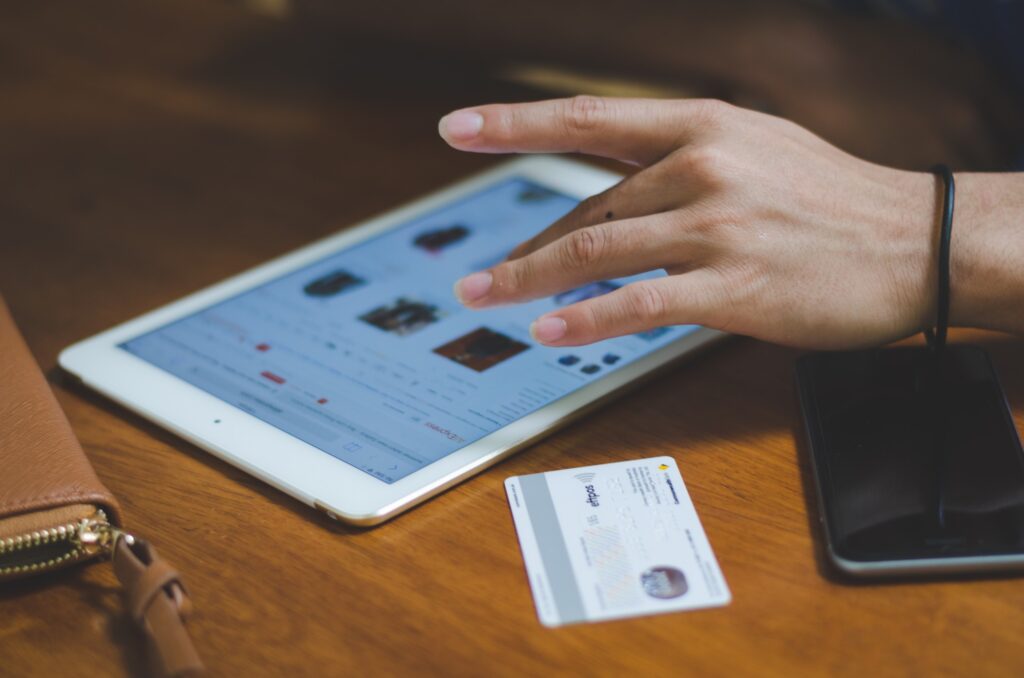 2. Social Media Channels
The internet has been affecting the lives of its users. With everything made simple, from using search engines to social media, life has become easier. Social media platforms have become part of the routine of most people, from children to elders, unemployed to employed, and students to professionals. No wonder that this channel is considered one of the effective ways to market your brand. Thus, many business owners put importance on social media marketing by hiring social media analysts and marketers who will focus on multi-channel marketing strategies, including this platform.
Facebook
This is one of the most used channels in social media marketing with a growing number of Facebook users. So, if you want your business to reach billions of people, you're on the right platform. You can create a Facebook Page for your business, and post your products or services on it. You can also make use of this channel to post content that would trigger the interest of your market to buy your product or avail your service.
Instagram
Aside from Facebook, you can also create an Instagram account for promoting your brand. Many people of different ages use this platform to follow influencers and brands that cater to their preferences. Having that in mind, you can use this channel to advertise your products and services. You can also boost your sales with the help of giveaways. This draws more people to follow your IG account and try your brand.
Twitter
Increase the number of your followers and reach more people with Twitter. One of its features is that it helps you and your business stay connected to trends. This is the key to innovation. Thus, create an account and start sharing interesting relevant content. Build your business' personality in the online world with the help of Twitter.
YouTube
Many people don't bother reading content and ads, and instead prefer visuals. Therefore, instead of reading a long wordy review, they go to YouTube. This online marketing channel can help you grow your business because it's the next search engine platform after Google. You can use YouTube to promote your brand through informative videos or collaborate with influencers for your business to be more searchable.
LinkedIn
Create a company page on LinkedIn and use this platform to widen your network. This leading networking site for professionals helps in connecting with other businesses. In turn, this could give you leverage because it can aid you with future transactions.
Google Business
Creating a profile on Google helps you stand out in searches. People can also find your store with the help of Google Maps. Using this channel is advantageous, especially if you have a physical store. Also, having a Google account gives your audience the impression of the legitimacy of your business.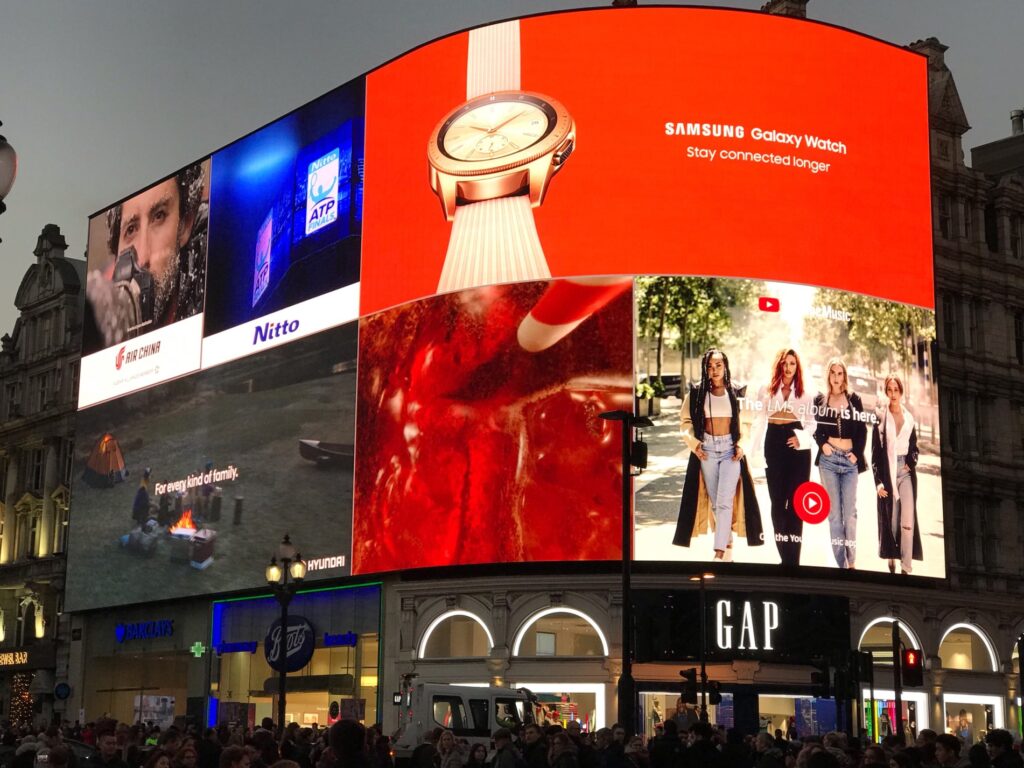 3. Physical Marketing
Physical marketing has been a strategy for the longest time. This channel is being used to attract the target market to try the product. Plus, it encourages them to keep loyal to the brand. Here are some physical marketing channels.
Packaging
A well-packed product can increase sales, since it presents your brand. Not to mention, it's the first thing the customers will see. With that in mind, it's a great strategy to use this channel to emphasize the message of your brand.
Giveaways
Using this marketing channel creates interactions between you and your clients. As they participate with the giveaway, they get to promote your products or services. One way is to use this channel in conjunction with social media marketing channels. For example, post your giveaway on your social media page, ask them to follow and share your post, and in exchange, choose a winner among those who took part.
4. Paid Advertising
Paying extra bucks won't harm you if it could increase sales. Thus, you can strategically use paid advertising to help your business grow. Whether you're in the business of selling products or offering services, an effective advertisement can go a long way.
Billboards
Pay a spot and market your brand through billboards. You can post a print along the highways and streets where many people could see it.
TV Advertisement
A commercial is another way to promote your business. Paying an advertising team, scriptwriters, and models to market your brand gives credibility and helps pique your audience's interest.
5. Public Relations
PR plays a vital role in marketing. You need a good PR team to help you decide what channel is best to grow your business. The main goal of this channel is to provide a clear understanding of the product to encourage clients to try them. Some examples of public relations channels are press releases, media interviews, sponsorships, speaking events, conferences, and hosting events.
Top Marketing Channels for 2021
There are a lot of marketing channels to choose from. Each has something great to offer to ensure success. However, in this time of the pandemic, many people try to put up a business with the hopes of succeeding in this industry. With the competition becoming stiffer, you need a marketing plan that would help you stand out from the rest of your competitors. Here are the top marketing channels that marketers mostly use this year to help you decide which is best for your business status.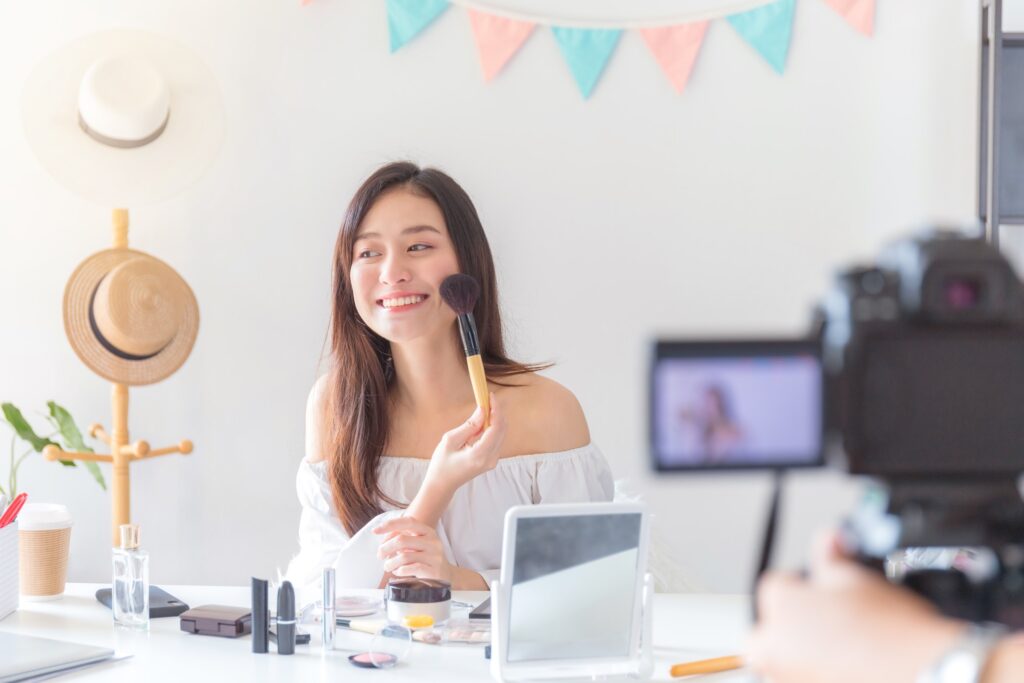 1. Social Media Marketing
As mentioned earlier, social media marketing is now a trend. This is because it's free and many people are engaged in different online platforms. Some famous sites that you can use are Facebook, Instagram, Twitter, and YouTube.
2. Influencer Marketing
This highlights the importance of hiring famous and credible influencers who could promote your brand. They usually create content featuring your products or services. Their opinions and recommendations are considered by their subscribers which could result in boosting sales.
3. Content Marketing
Another top marketing channel is content marketing. This deals with conceptualizing, producing, and promoting content to convert leads to buyers. Some types of these channels are blog posts, images, infographics, eBooks, and podcasts.
4. Search Engine Optimization
The main goal of SEO is to help your website to rank high, be more searchable, and user-friendly.
5. Email Marketing
This is one of the oldest marketing channels. It's a strategy where you send emails to respond to clients, promote products, or connect to them; hence the term email marketing.
What are the Benefits of Marketing Channels?
Marketing channels give companies a lot of benefits. They help businesses reach their peak when it comes to lead generation, sales, and customer service satisfaction. Aside from that, here are some of the pros of marketing channels.
Cost-effective
Brand recognition
Conversion of leads to clients
Reach more customers
Find out what there is to know about your clients.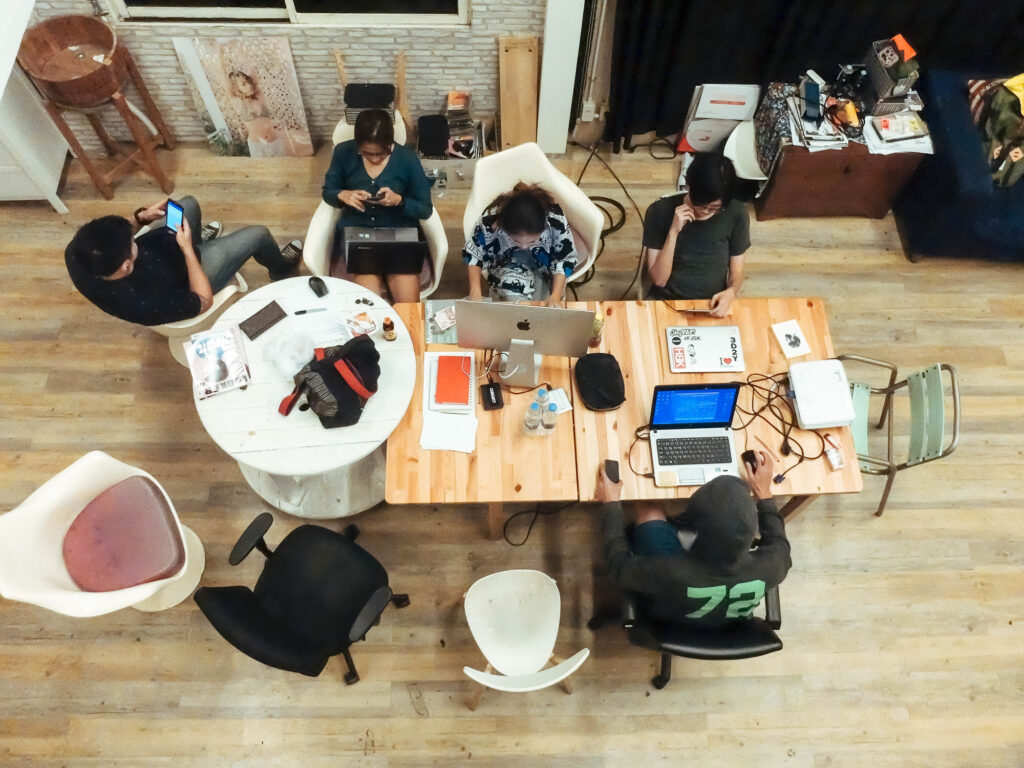 Marketing Channel, a Key to Achieving Your Business Goals
The endgame of all businesses is to succeed. This is possible when you make sure that you stand out among your competitors by ensuring your brand is the best. Plus, guaranteeing that the customer service is worth noting. One way to do this is to maximize your preferred marketing channels. It's easier said than done, especially with everything on your plate. With all the business processes and core functions, you may have a hard time juggling all things up.
But, that shouldn't be a problem; you can hire digital marketers who will hold the burden of advertising and branding while you're focusing on your prime task. Guess what? We at Outsource-Philippines have a team of experts in the field of marketing ready to help your business get the boost it needs. Contact us today to get started!