A marketing campaign is critical to the success of any company. While managing and retaining clients has always been the goal, marketing initiatives enable companies to reach out to new one. When it comes to engaging potential clients, small efforts go a long way. With the goal of marketing to lead efforts into conversions, each marketing campaign plays a vital role in making it happen.
Each campaign can be promoted through a variety of media including email, print, television or radio, pay-per-click, and social media to advertise. Moreover, marketing campaigns are well-thought-out initiatives that aim to raise awareness on new products or services. At the end of the campaign, it must be engaging for the target audience: your customers. You must comprehend the value of marketing in order to attract customers. If people don't understand the basics on why your product exists, then they are unlikely to visit or buy from you. Hence, marketing is necessary for all businesses, whether small, medium, or large.
5 Types of Marketing Campaigns
Digital marketing campaigns encompass website advertising, content marketing, social media marketing, and everything else that takes place online. With the boom of digital media, effective marketing campaigns have a recurring theme and highlight a single or narrowly defined idea or aim.
However, changing your strategies and utilizing several marketing channels and approaches will be far more effective than focusing on a single strategy. Leverage different types of marketing campaigns to promote a product. Here are a few of them.
1. Product Marketing Campaign
With so many unique products on the market, persuading people to buy a new product can be a challenge. The purpose of a product marketing campaign is to give customers ideas about your brand, before leading them to buying your product.
For seamless flow, launching a product in today's fast-paced competitive market necessitates extensive planning. Your product will not be seen by target purchasers if there's no solid product launch marketing strategy in place. Launching a multichannel marketing plan is the greatest way to reach today's customers. At every consumer touchpoint, you should give a consistent buying experience. Your brand's reputation improves when your product satisfies your users' expectations. This can increase long-term profit.
2. Email Marketing Campaign
Email marketing is an effort that employs a personalized approach to advertising and brand awareness. By sending a commercial email message to your email subscribers, you can reach a targeted audience. Email marketing is used to keep the audience informed, increase sales, and create a community around your business through a newsletter.
Today's email marketing campaign has shifted away from heavy emails that are one-size-fits-all to being about consent, segmentation, and personalization. Email isn't a new concept. In reality, it was one of the earliest digital communication systems to be introduced in the earlier years. But consider this: Email marketing is now more popular than ever. Despite the statement "email is dead" being heard in the marketing media bubble every now and then, email in reality is only increasing in importance.
3. Content Marketing Campaign
Content marketing is the process of attracting, retaining, and eventually converting leads into subscribers through engaging content. And the majority of people who use it are aware of its effectiveness. However, content marketing is a continuous communication effort in order to be successful. Engaging with customers using all available channels is the future of customer communication. Customers are conversing in real time about a company's advertising efforts. Hence, businesses must participate in the discussion.
In addition, a content marketing campaign helps businesses in meeting clients' needs where they are in their journey. After reading the content, the audience must make an action. When planning a content marketing strategy, you'll first establish your key performance indicators (KPIs) and target audience. Afterwards, figure out what kind of content must be produced.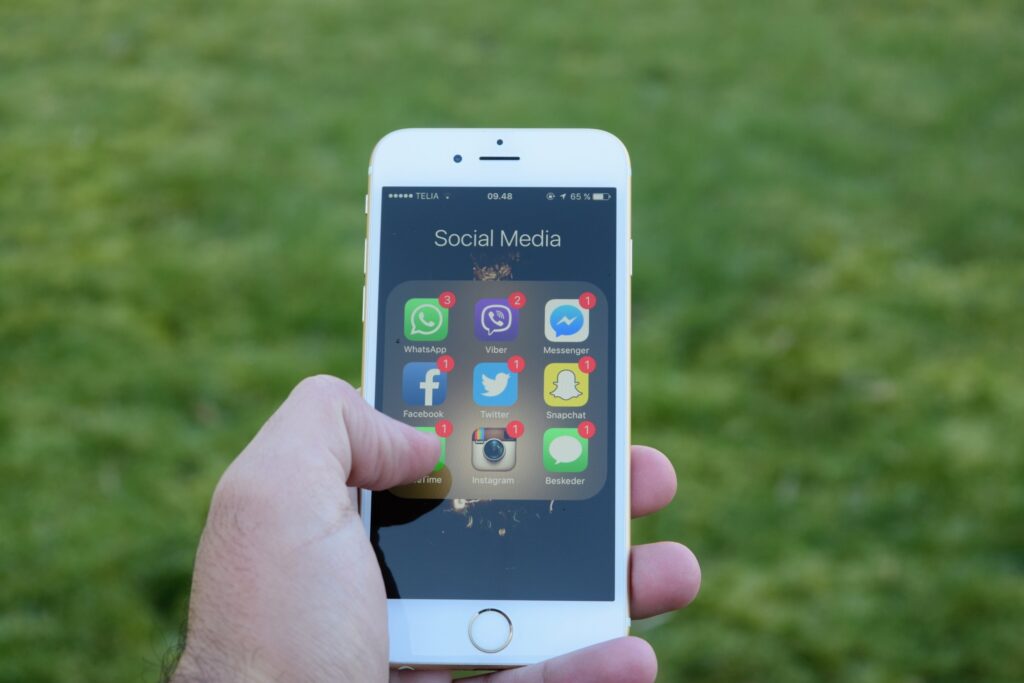 4. Social Media Campaign
Businesses' use of social media platforms has swiftly become a significant aspect of their marketing strategy. With so many social media sites to choose from, think about which is ideal for your business marketing.
However, there is no one-size-fits-all platform for all enterprises. When it comes to social media marketing, the most important thing to remember is to pick the platform that best suits your brand. Some people may wonder if it's worth investing the time and money to create a social media marketing plan. Is there really a need for social media promotion when they've already put in the effort to work on their email marketing campaign? Yes, indeed. In fact, incorporating social media marketing into the email marketing plan has become a must in recent years.
5. Paid Marketing or Advertising Campaign
It's not only about placing your advertisements on the top search engine result pages with a paid digital advertising plan. You could still promote on social media as well as on a variety of other websites, platforms, and mediums. Paid marketing campaign is a type of advertisement in which businesses pay a search engine or a website owner. The payment costs are for each time someone clicks or views their adverts; hence the term pay-per-click (PPC) or cost-per-click (CPC).
With paid marketing campaign, you can reach your audience and generate traffic and leads. However, it also has its downsides. You might set a budget for the clicks but the audience is not interested in the ads. Thus, it's important to get your audience demographics right.
Marketing is not a linear process. That said; it's required to establish the appropriate course of action and the type of campaign. Moving ahead, you need to be as detailed and precise as possible with your goals. Remember, there's a lot of work that goes on to ensure a campaign's success.
Components of Creating a Successful Marketing Campaign
Marketing campaigns are the most common approach for organizations to engage with their audience and generate new leads. But what makes a successful marketing campaign? It all starts with identifying your objectives, figuring out exactly what you want to get out of the campaign, and creating a plan to attain those goals.
To put your marketing strategy into action, you'll need a comprehensive framework for each marketing initiative that guarantees its success. You must have key indicators to know you're on the right track. Whether you're doing a lead generation, content marketing, or email marketing campaign.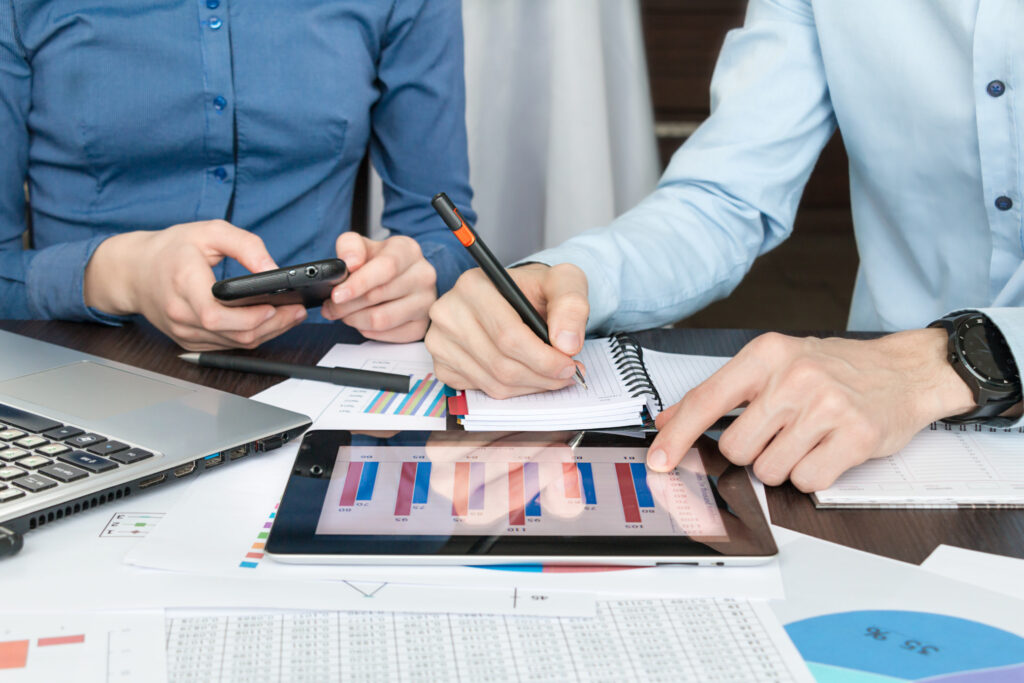 1. Define your target audience.
The first thing you should consider is who you're going after. You must make sure that each campaign you create is focused on your intended audience. In essence, you must identify your personas, often known as ideal customers or clients. You may include as many characteristics as you want, as long as they help you figure out your audience.
2. Set your goals.
Before starting a marketing campaign, you need to figure out the marketing effort objective. What do you hope to achieve? What is the point of it? Do you want to attract new prospects, close new sales, or reengage old ones? By establishing a goal, you will be able to assess whether it was a success. In order to do that, you will also need to set KPIs related to your goals.
3. Plan your channel.
After creating a campaign comes selecting channels to promote the brand. It's pointless to build a beautiful campaign if no one is going to see it. Now, choose what platforms you will use to send your brand message to your target audience. Planning a social media marketing strategy? Start with prioritizing platforms that are most relevant to your target demographic.
4. Set a budget.
To achieve your objectives, you must determine how much you are willing to invest in your marketing campaign. Consider all of the expenses you'll have to cover in advance, such as internal or external resources. Then, factor the costs in a return on investment analysis for your efforts.
Invest in the Right Marketing Campaign with Digital Marketers
All businesses want to prosper in the end. This is possible if you ensure that your brand is the best among the pack. One method to do this is to maximize marketing platforms to their full potential. After identifying the marketing platform, make a content to distribute. Make sure to create an engaging one.
Despite the popularity of content marketing, it's not about creating content that resonates to the audience. It's about having a strategy and right tools. Moreover, a business must know numerous the right distribution channels, upon which the marketing strategy must focus to take advantage of the opportunities. With this in mind, any marketing campaign will be successful.
Some of the most successful marketing efforts have told a story and successfully connected with the audience. We at Outsource-Philippines have a team of experts in the field of digital marketing to help you reach your target audience and campaign goals. Contact us today to get started!