Did you know that a brand influences a company's success? Yes, a trusted brand is vital to your company's growth because of several reasons:
It makes a strong impact and lasting impression on your clients.
It helps them have a firm grasp on what your company has to offer.
You can establish your unique identity as a company, so you stand out among your competitors.
It boldly shows why you are superior to other companies.
It represents you as a business entity and your clients' perception of you.
So, some brand campaigns are not into hard selling their products or services. Instead, they create positive awareness and image of brands. This strategy is called brand awareness.
What is Brand Awareness?
Brand awareness is defined as a person's ability to identify common aspects and marketing features of a business. For instance, buyers recall a slogan or recognize a logo even without actually seeing the brand name. They also remember its marketing message or jingle.
With brand awareness, they create positive feelings and belief about a given brand. They also make a good image. Thus, brand awareness is an effective marketing tool. It helps consumers remember a brand—and eventually choose it among all other competing brands—when they are finally ready to buy a product.
For example, Ford's "Built Ford Tough" slogan is famous among consumers who are into heavy-duty vehicles. Through this slogan, Ford assures its clients that their products are tough enough to be trusted to get work done. Even in its TV ad, it shows how its pickup trucks can be reliable in extreme road conditions, such as flooded roads.
So, let's suppose someone who usually passes by flood-prone roads sees the abovementioned ad. Later on when he finally decides to buy a pickup truck, he would tend to choose the brand that first comes to his mind. In this case, he'd likely choose Ford, which does not even have to send push notifications to its buyers.
This case also happens to all other brands that have consistent brand awareness marketing.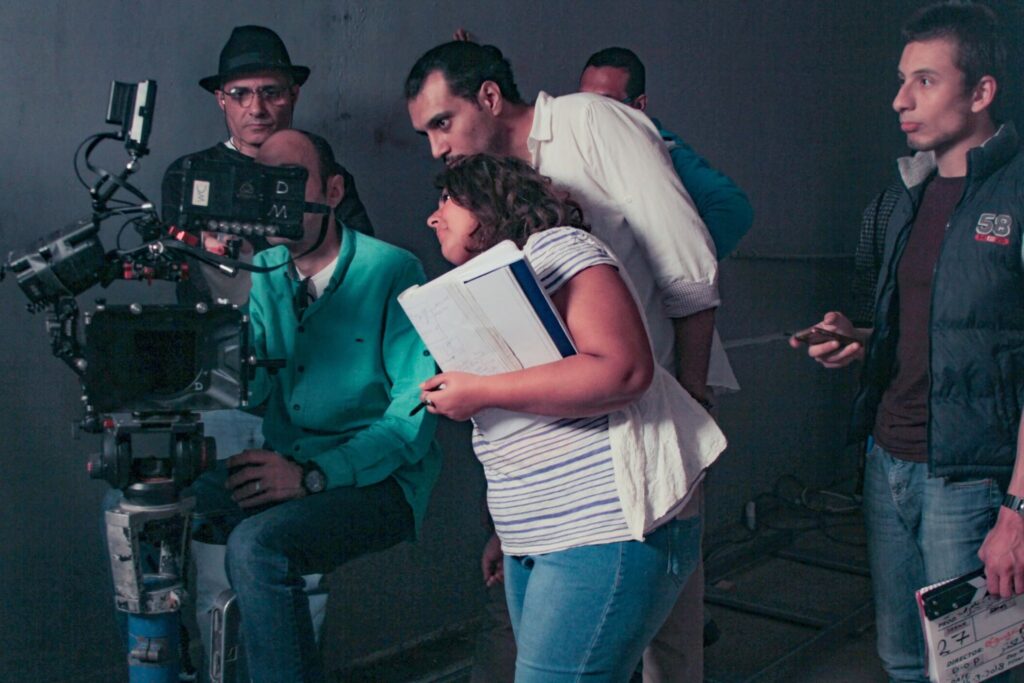 Why is Brand Awareness Important?
Brand awareness is crucial to your business' success. It is one of the most important aspects of marketing campaigns. When potential buyers know your brand, its logo, slogan, and other marketing features, they will more likely buy your products, definitely boosting your sales. As such, you must introduce your products or services by using the right strategy through brand awareness. Doing so will make a lasting first impression on your brand. In other words, brand awareness can lead to your brand's success or failure.
Here are other reasons brand awareness is important for your business:
Because of high competition. To rise above your competitors, create distinct and attractive visual cues that penetrate burn your clients' long-term memory. When they see such cues, they recognize your brand, and so it stands out.
Because of limited mindshare. Customers have millions of brands to choose from. So you have to make them think of your brand and consider it over other brands. Through brand awareness, buyers easily recall the products and services of a particular brand. They even tend to use your brand name as the common name of a product. For example, they ask for Coca-Cola even if any brand of soft drinks will do. Band-Aid is in the title of one of Grey's Anatomy's episodes (i.e., Band-Aid Covers the Bullet Hole).
Because penetration improves faster than loyalty. Reach out to new clients and penetrate new households. When you do so, maintain a broad-reaching consistency in your message. You now have more customers, who will be loyal to your brand over time.
Building brand awareness takes time. That said; once people are well aware of your brand, you will gain their trust. Thus, your sales will increase, and you will have your customers' loyalty.
How to Increase Brand Awareness
As mentioned earlier, creating brand awareness does not simply happen in the blink of an eye. You need to take some strategies to increase brand awareness. For example, you can follow the steps below:
Set realistic and measurable marketing goals. Then, start building your brand awareness based on those goals.
Use the right marketing tools. Make a slogan, a logo, or a radio jingle. They should be unique and easy to recognize. They should also be catchy. These help your target consumers remember your brand.
Implement your marketing plan across multiple channels. Send a consistent message via online advertising, print advertising, radio, television, and other media platforms. Select the best platform where you can reach a lot of buyers. Make ads that target the right market and disseminate them accordingly.
Use free tools if you have a tight budget. There are free tools you can use to establish and expand brand awareness. For example, you can maximize social media. You can also engage in networking and content marketing, or simply ask for referrals. In addition, use SEO and Google AdWords or Google Ads, the costs of which can still be within your budget. Nevertheless, you should still allocate funds for other advertising types to help enhance brand awareness.
Related: What Makes an Effective Marketing Campaign: A Closer Look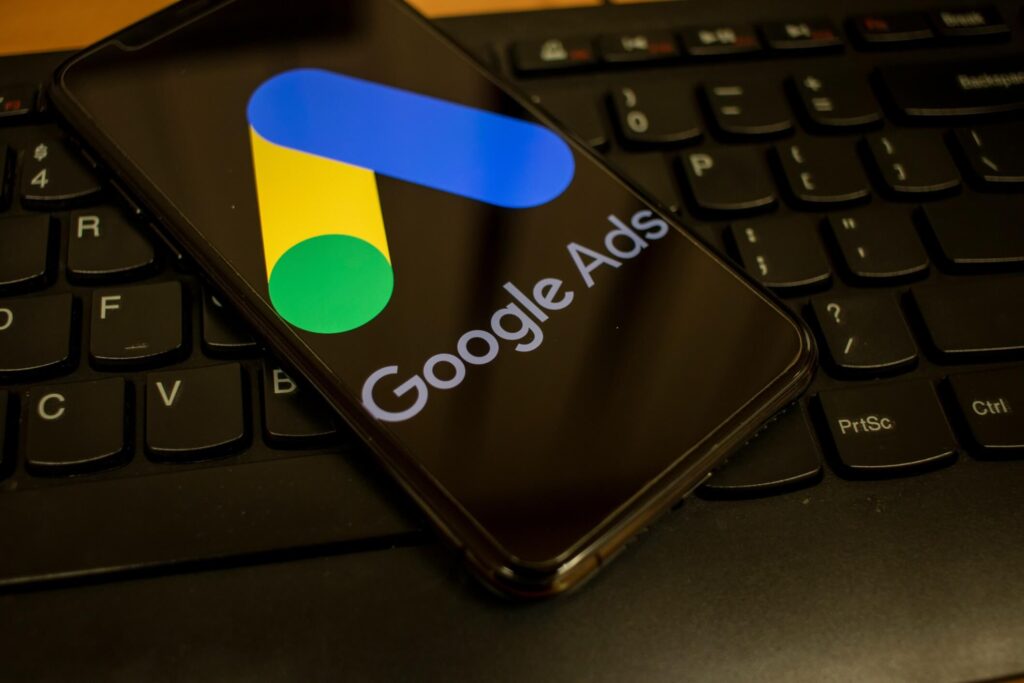 Tips in Establishing Online Brand Awareness
To increase your brand awareness and compete with the most famous brands, you can use these simple and effective methods:
1. Advocate for relevant causes.
Your brand should share your values with your customers. If you can translate your values into local or international causes, you can employ activism to take a stand and build brand awareness. You can do so by making videos or creating blog posts that show your advocacies.
You can also team up with charities, foundations, or institutions that will receive some of the profits from your brand. For example, The Coffee Bean & Tea Leaf, one of the leading roasters and retailers of specialty coffee and tea in the world, gives back to the community through its Caring Cup program. In this way, their customers have a chance to engage in community development.
If you have a similar strategy, your clients will appreciate your brand even more. So, they will likely choose your brand over the others.
2. Start social media contests.
You can give out prizes like gadgets, concert tickets, food, or coupons through social media contests. You can also offer product bundles from your brand as prizes. This way, you can capture the attention not only of the existing customers, but also of potential clients.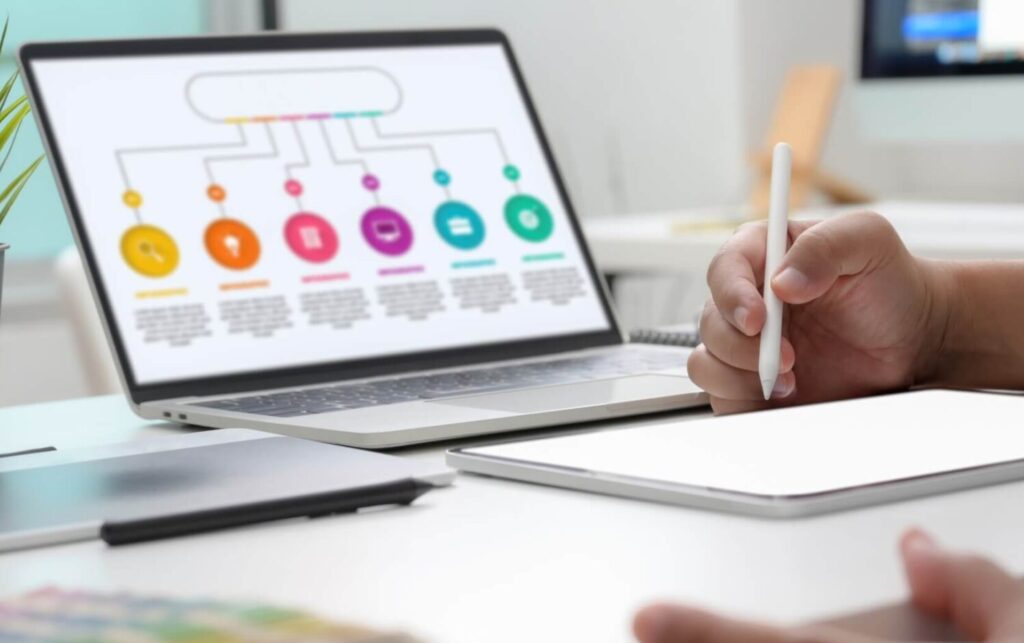 3. Make infographics.
Infographics are catchy and interesting visual representations of relevant information. They can be used to creatively present boring data. If your goal is to achieve a viral effect with your content, you can use an infographic as a creative medium. When your infographics are shared online, your brand can also reach new clients.
4. Create referral programs.
Many companies offer incentives when existing customers refer a friend. This is because new clients tend to buy a product or service if it is recommended by someone they trust. By asking your clients to recommend your products or services, you can effectively increase your brand awareness by word-of-mouth. You can also give gift vouchers or other perks.
5. Publish your blogs via guest posting.
You can make your target audience read your blog through guest posting on other brands' blogs. This strategy allows your brand to be seen by their readers as well, who are interested in their trusted brands' blogs.
6. Apply retargeting.
In retargeting, users who have visited your page can be tagged. In this way, you can reach them with advertising on social media platforms, such as Facebook, Instagram, and LinkedIn. This technique is like a constant brand reminder to prospective customers.
Digital Marketing: Key to Improving Brand Awareness
Though exposure is vital, other factors come into play when you need to boost sales and revenue. Sure, new clients will know about your brand and even increase website traffic. But in some cases, your exposure does not translate to sales. Thus, your business needs not just brand awareness; it also needs a marketing strategy that helps you reach your target.
In this digital era, one of the most common ways to increase brand awareness is digital marketing. A digital marketing strategy involves various aspects. You need to focus on organic digital marketing activities while also using some marketing tools. For instance, you can find leads and generate sales through online channels.
Digital marketing has also evolved. In the past, brands only used simple ad campaigns. But now, they use interactive solutions that help build brand awareness. Thus, they earn more sales. As such, it is considered the most successful strategy for small and growing businesses worldwide. With COVID-19, many brands have become even more reliant on digital marketing techniques.
Here are five digital marketing trends that you can follow to increase your brand awareness: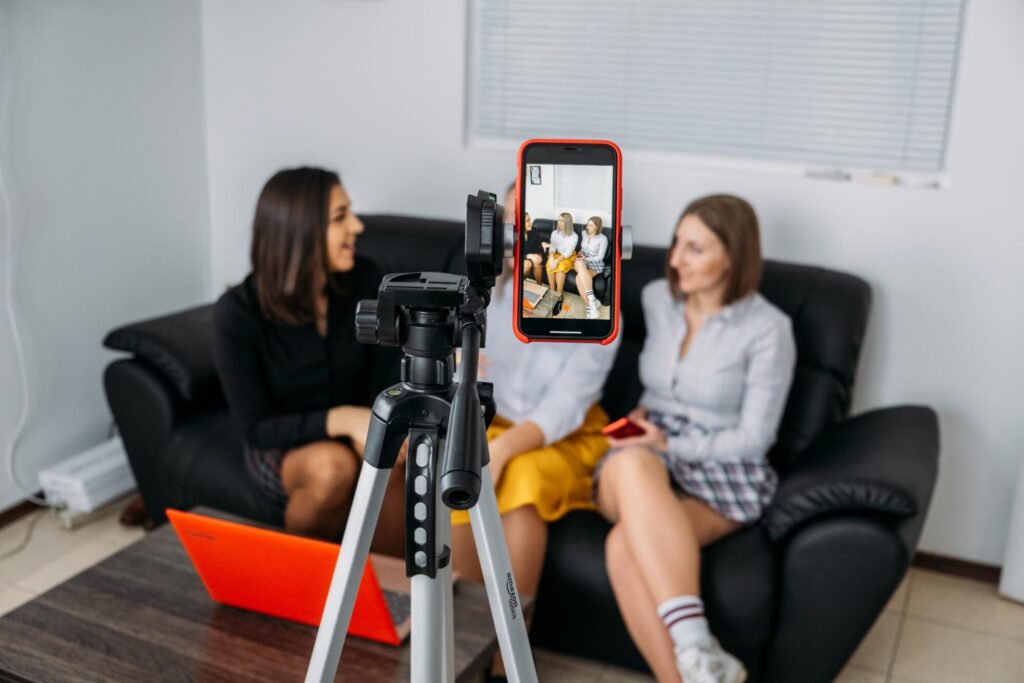 1. Maximize influencer relationships.
This trend is a cost-effective way to promote a brand in this digital era. As their name suggests, influencers can influence their followers and fans. They are actors, YouTube personalities, TikTok artists, and other people with a strong online following. They have many followers who do as they say, and they are being imitated in terms of their routines and brands of choice.
In today's digital age, influencers have also become innovative and creative. Instead of using traditional marketing styles, they integrate brands in their content. For instance, in a house tour vlog, an A-list actress who is also the brand ambassadress of a particular shampoo subtly endorses the brand when she shows off her lavish bathroom.
2. Enhance content strategies.
When your content has good quality, it clearly explains the brand and its services. Thus, it can make a great impact on your potential customers. You can keep a well-written content on your website for several months or even years. As such, you should hire creative content writers who deliver excellent output and thus give value for your money.
3. Apply SEO techniques.
You need to invest in SEO activities to help increase brand awareness. But sometimes this is costly; so many companies disregard the importance of SEO. To ensure that your expense for SEO activities is within your budget, you must have a clear plan and order. You should know which activities should be done and how you will do them. Otherwise, you will spend a lot of money but gain low revenue.
If possible, opt for free activities, such as submissions and keyword-based written output, to enhance brand awareness. Though this might slowly translate to sales at first, its fruitful results will last longer.
4. Use creativity.
To be creative, you should have digital marketing teams that will focus on human interaction. They need to make a marketing campaign with a personal touch. In this way, consumers will be attracted to your brand. They may even influence their friends and family to check it out.
You should also apply crafty digital marketing techniques to shine in a competitive market. To achieve remarkable results, you should think outside the box as well.
5. Partner with other brands.
Partnering with other brands has various advantages. For example, if you collaborate with a famous brand, you can widen your reach. It can help in cross-promotions. Famous brands already have many loyal clients, so when they promote your brand through social mentions, their clients will also become aware of your brand. Who knows, you may have a worldwide reach. Even the smallest collaborations can have a great impact not only on your sales but also on your reputation. Eventually, partnerships contribute to a company's growth.
Related: Leverage the Power of Marketing Channels to Rise Above Other Businesses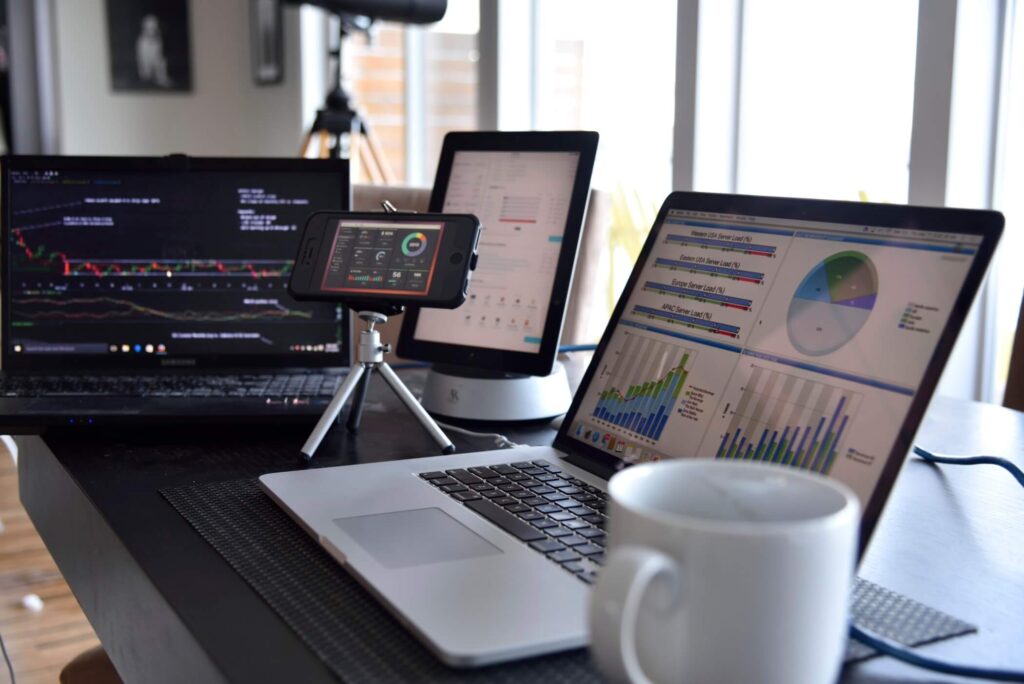 How Will You Measure Brand Awareness?
One of the most challenging key performance indicators (KPIs) to track is brand awareness. How do we measure it? How do we estimate its effectiveness? How do we calculate the return of investment? How can you say that your potential customers are becoming more aware of your brand?
Here are some KPIs that you can monitor to measure your brand awareness:
Check your website traffic. If consumers have heard about your brand campaign, they will search for you online—they will Google you. If your brand awareness increases, then your marketing strategy is working.
Examine your search volume data. To do so, use Google AdWords Keyword Planner and Google Trends. You can track the volume of searches over time. If your search volumes are increasing, then your strategy is working.
Monitor social shares such as sharing and liking your blog posts. If your posts get thousands of shares and likes on social media, then your brand awareness is probably increasing.
Check your overall sales. An increase in your sales indicates that your strategies are effective.
Apply social listening. You can check platforms, such as social media and other websites, where your potential clients talk about your brand. Through social listening, you can listen into organic conversations about your brand via social media. As they are talking about your brand in normal conversations, you can hear their thoughts or have their feedback.
Conduct a survey. You can do this by email, website, or telephone to ask your customers how they heard of you. You can also ask random people if they are aware of your brand. In the first approach, you will understand how they have heard about you. In the second approach, you will know the number of people who can remember your brand.
Who Should You Call to Help You Increase Your Brand Awareness?
Most companies want to boost their brand awareness. Although new consumers may know your brand name, jingle, or slogan, the success of your marketing strategy cannot be measured mainly based on brand awareness. For example, what could be the status of your business if your sales did not increase even after your one-year campaign showed a raise in your brand awareness? As such, building brand awareness is a great challenge faced by a growing brand. It seems tedious, costly, and time consuming. But with the right digital marketing team, this task can be a breeze.
One of the most effective digital marketing strategies is writing content with good quality. You need to search for dedicated people who will devote their time and effort to helping you boost your brand awareness.
Then again, you need look no further. Outsource Philippines provides not only efficient staffing solutions but also reliable digital marketing services. Contact us today to broaden your reach on online channels!