In today's digital age, information technology has become part of our daily lives. Thus, organizations take advantage of IT-enabled solutions. However, not all companies have advanced technology to incorporate IT into their business functions such as operations management, customer needs assessment, and market research, competitor analysis, advertising, and client interaction. It's a good thing IT outsourcing is now a thing.
With IT outsourcing services, companies can boost their operational efficiency, allowing the members of the organization to be more focused, productive, and effective. This, in turn, eventually leads to the achievement of business objectives and goals. No wonder businesses consider hiring outsourcing companies that can provide them with quality IT services.
Know more about this business trend as we discuss everything you need to know about IT outsourcing services. Here, we will also give you an idea of the benefits of hiring offshore, along with some tips on how to hire the best IT outsourcing service companies. Let's dive in.
What is IT Outsourcing?
IT outsourcing services are technology solutions provided by third-party companies to businesses across the globe. Instead of keeping IT functions in-house, most organizations prefer outsourcing essential and even non-essential services to reduce costs, streamline workflow, hire staff with technical expertise, and focus on core business functions.
Furthermore, outsourcing different IT services can help companies improve their business outcomes through business processes, infrastructure solutions, and application services centered on information technology. With IT outsourcing, you don't need to be burdened with the complexity of digital transformation. You only need to entrust the task to reliable outsourcing vendors.
Related Article: Outsourcing Companies: Your Ultimate Business Hack to Achieving Company Success
Advantages of Outsourcing: The Increase in IT Outsourcing Due to Pandemic
As mentioned earlier, hiring IT services entails a lot of benefits, such as increase in productivity, efficiency, and cost-effectiveness. Well, guess what? The list of perks doesn't end there. These were highlighted because of the effect of COVID-19 on companies. Here are some more advantages of IT outsourcing that you can benefit from, especially in this time of pandemic.
Access to IT Experts
One of the top benefits of IT outsourcing is having a team of professionals who are experts in the field. Third-party vendors ensure their clients that they only employ world-class talents to guarantee quality service despite working offshore.
Efficient Scalability
With access to IT professionals helps you to upscale your business efficiently. This is because you can outsource your desired number of IT specialists depending on your business needs without going through the hassle of hiring in-house talents.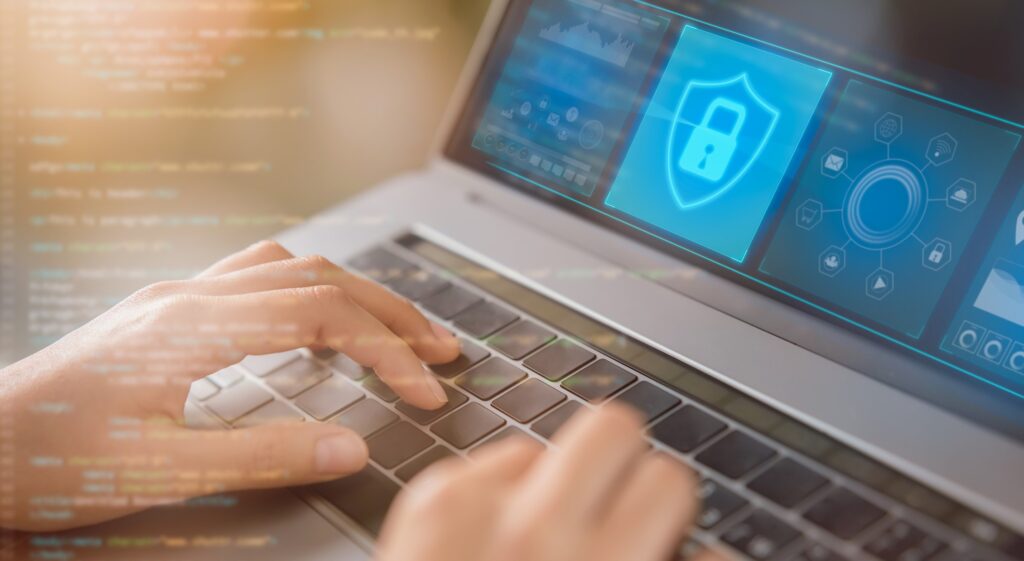 Round-the-Clock Support
You don't need to worry about holidays and weekends since outsourcing teams of IT professionals give your business 24/7 support. All-year-round services are crucial, especially now that many companies are in remote setups.
Effective Digital Transformation Adoption
Due to COVID-19, companies are forced to adapt IT-enabled business functions. In addition, with the growing number of professionals who work remotely, the demand for IT support and other IT-centered solutions has also increased. There's a need to rely on modern tech solutions to ensure that business imperatives are met.
Related Article: Outsourcing vs Offshoring Guide to Kick-Start Your Business
Importance of IT Outsourcing Services
Many businesses, particularly small-sized firms, choose to outsource their tasks to third-party companies, IT services included. Instead of building an in-house team, partnering with an expert IT outsourcing services provider gives companies the assurance of obtaining optimal results and performance. Moreover, outsourcing also plays an integral role in their businesses.
Let's take a closer look at some of the reasons you should outsource IT services.
1. Outsourcing reduces production and labor costs.
According to Deloitte's 2020 Global Outsourcing Survey, the number one reason firms are outsourcing services is to reduce their production and labor costs. Take note that fees for IT outsourcing services are flexible and negotiable—you only pay for the IT services you need.
That being said, expect that the rate might increase or decrease based on your company's needs. Not only that, outsourcing helps you lessen the cost of hiring an in-house IT team and purchasing hardware and technology necessary for your IT needs.
In a nutshell, IT outsourcing gives your firm your much needed financial gains such as slimmer overhead, bulk buying, leasing options, software licenses, and compliance with the rules.
2. It allows you to experience the benefit of world-class technology.
When you collaborate with professionals armed with knowledge, experience, and skills in information technology and software engineering, you can expect quality work. At the same time, it boosts your return on investment.
Moreover, providers of IT outsourcing services ensure the organizations keep abreast of the latest industry trends, such as technologies, security risks, and compliance factors. Hence, you can benefit not just from top-level IT specialists; you also get to take advantage of the firm's technologies.
3. You can focus on core business functions.
Not all companies have the necessary resources and required manpower to meet their business needs, especially small- and medium-sized enterprises. With outsourcing, you can save time from learning how to perform tasks you aren't good at and let your in-house team stay focused on core business functions.
Additionally, time-consuming and complex IT concerns can be managed by an outsourced IT team, making your employees increase their efficiency and productivity. When you hire third-party vendors, you have the assurance that your IT needs are met.
Related Article: Pros and Cons of Outsourcing Non-core Tasks to Your Business
What IT Solutions can You Outsource?
Most outsourcing companies provide a wide range of IT services to businesses across the world. And believe it or not, these services have made notable contributions in driving organizational growth. To help you determine what IT solutions your business needs the most, we've compiled a list of some of the IT outsourcing services you can hire.
1. Web Development
This is one strategy to promote your business online, raise awareness of your products and services, interact with your site visitors, and prove your credibility. This service includes custom WordPress web design, a content management system, and web management.
Web development cannot only improve your site; it can also transform your pages into mobile-responsive websites. With this, you can attract more people to visit your website. If you want to reap these benefits, don't hesitate to start outsourcing web development services.
2. Software Development
Aside from web development, software development plays a vital role in promoting your business, allowing your brand to be visible across the internet in just a click. This happens when the software your business uses is maintained to do its purpose.
Some of the critical tasks software development plays are identifying, classifying, designing, programming, documenting, testing, and bug fixing to create and maintain applications and software components.
With software development, you can innovate and improve your communication with your customers and know their opinions on the products and services, leading to a higher customer engagement rate.
3. Mobile App Development
With more and more people accessing everything they need using their smartphones and tablets, business owners must take advantage of mobile app development. This is one of the most effective ways to connect with and acquire a large number of potential customers.
Aside from this, developing a mobile application for your business helps you establish loyalty and increase your business' visibility and accessibility. It also gives your target audience interactive ways to get to know your brand.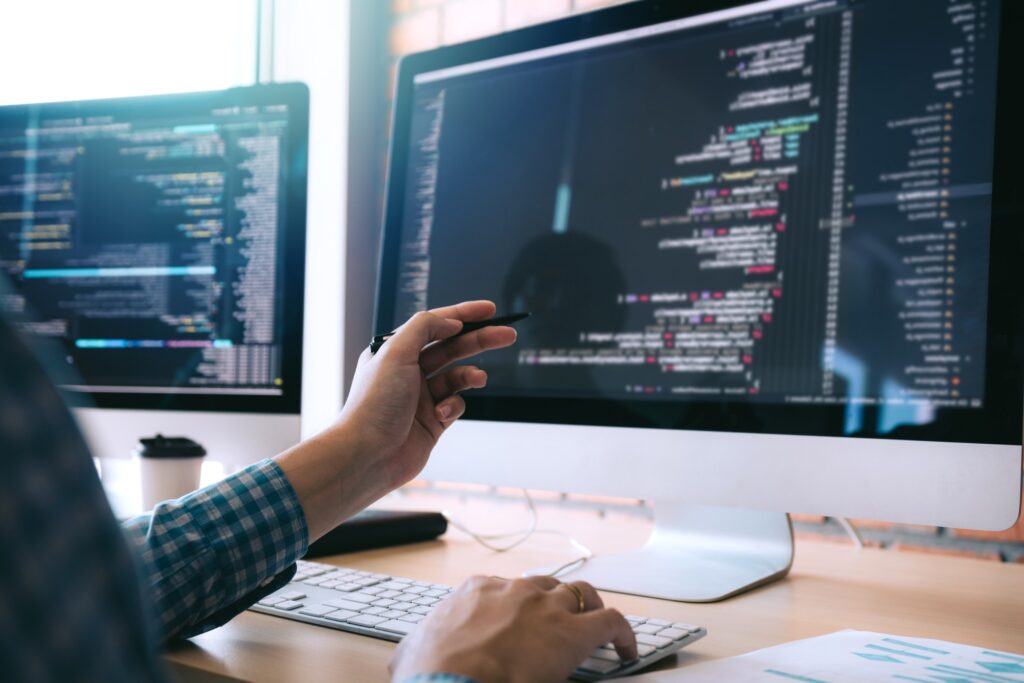 4. Data Storage
One of the perks of IT outsourcing as stated earlier is you don't need to purchase expensive equipment and software to have IT-powered processes. You can just outsource data storage services to keep all your information securely. This strengthens and improves computer storing space and data management.
5. Help Desk
If your business is not operating 24/7, having an outsourced helpdesk team can help you troubleshoot complex IT issues and address customer concerns immediately—even after your office hours. Furthermore, a good and efficient helpdesk boosts productivity, product quality, and customer satisfaction.
6. Data Backup and Recovery
We don't know when a major system outage or issue will occur. Take note that the center of your business operations is your IT network. Without an optimized and secure IT infrastructure, it would be impossible for you to compete in your industry. Hence, it is important that every business should have a disaster recovery plan available.
7. Cybersecurity
Nowadays, most businesses can fall prey to IT problems and computer security threats. With cybersecurity, you have the assurance that your computer, data, and network are protected from viruses, information disclosure, theft, misdirection, malware, and cyberattacks.
Outsource-Philippines: The Best IT Outsourcing Services Provider
Information technology plays a critical role in business growth given the worldwide digitization and the steady increase of remote work in all parts of the globe. Don't get left behind; leverage this business trend—IT outsourcing.
You don't need to spend so much time looking for the best in-house candidate. This is because, with IT outsourcing services, you have access to IT professionals and advanced technologies. The only catch is that you need a trusted service provider to guarantee success of your IT projects.
Many would say it's an easy task to find the right outsourcing firm for your business needs. While it's true that you can hire a third-party vendor with a click, it could be challenging to look for the best and most trusted company.
Well, not a problem: With our years of reputable experience and pool of competent IT professionals, you can be at ease that you'll get the service you deserve. What are you waiting for? Partner with us today and let us help you make your business goals a reality.