In this digital era, it is essential to stay connected through different online platforms. As the media continues to evolve, it is evident that digital marketing strategies keep up with the trends, too. With that said, a question in mind keeps coming to most companies as it relates to marketing their services: Is email marketing still important?
The answer to this is a resounding 'yes'. Email marketing strategy has the ability to keep customers and target audience informed. Consumers are capable of checking their email at any time and convenience. It proposes a meaning that it is personally designed to meet their needs. Moreover, email marketing reaches customers in real time. It also increases sales at an affordable cost.
Just as other platforms and media have changed, there is a plethora of email marketing tools to help you engage with emails and produce higher conversion rates. People tend to open and read their emails on mobile devices. Knowing this, you can use email to drive people to your website, to generate sales, and any other call to action for revenue growth.
What is Email Marketing?
Email marketing is one of the oldest but still effective marketing strategies for any type of business. One of the reasons it hasn't been obsolete is that email marketing remains the most direct way of connecting with your leads, nurturing them, and converting them into customers. Thus, it is a choice of businesses when it comes to targeting their true market.
Consequently, email marketing wins out over other marketing channels. When you want to communicate something about your brand or sell your stuff, choose email marketing. It is one of the most cost-effective ways to do so.
An email marketing campaign is comprised of planned distribution of content to a targeted audience through email. The goal of the campaign depends on the goal of the organization. However, it's important that the recipient of the email will read a content of which each piece offers something valuable.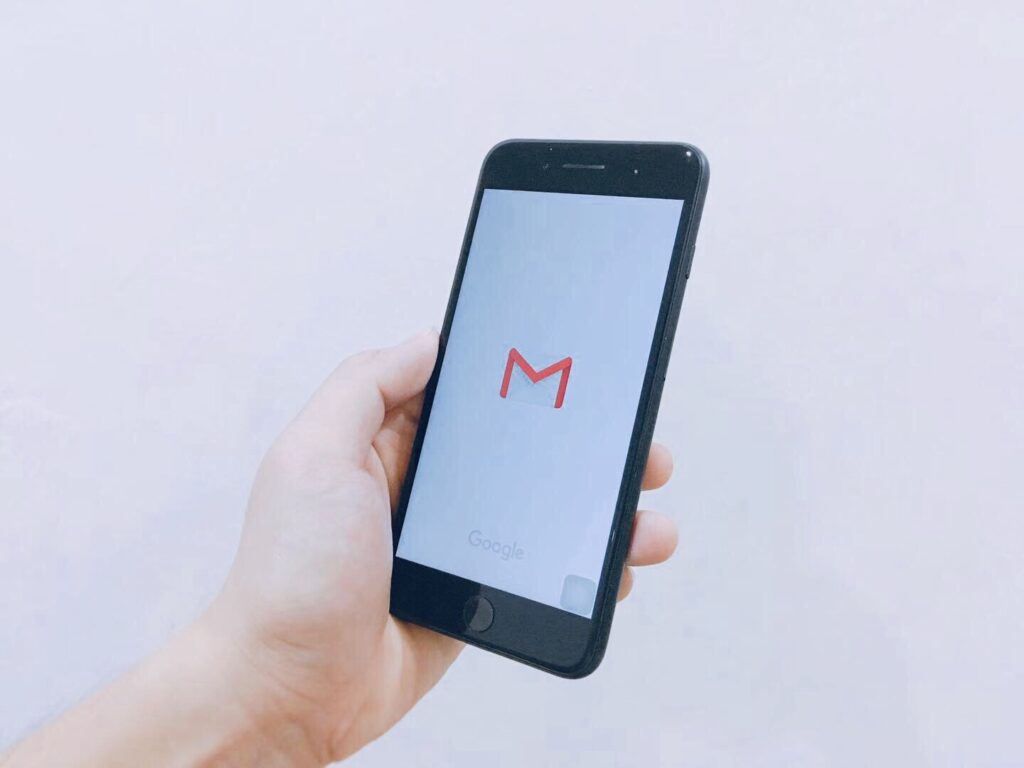 The Objectives of Email Marketing
With the rise of different online platforms where businesses could reach their audience and engage, email marketing is one of the most effective. Why? Because people use email more than other platforms. After all, people in your email list are engaged market. This means that recipients expect daily updates. Thus, building a successful email marketing campaign is more important than ever. You are not running an email list just to send them emails; businesses need email marketing to engage with customers and make sales.
Each campaign has a purpose. If you need further details of why you need to determine the goal of your campaign, read on.
1. Traffic Generation
Through emails, you have full control of the content that to let your readers know about. If you promote your brand with a content that resonates with them, you can direct them to your website. As a result, your website can generate traffic.
2. Brand Awareness
Not everyone knows about the specifics of your business. Before they are ready to make the action to choose your brand, your audiences need to be aware. You can rely on email marketing to stay on top of your audience mind. Inform them about you through type of emails that are most relevant to them.
3. Lead Nurturing
When you are already in your audience's mind, the next step is to retain them through lead nurturing. You can consider ways to determine the leads that you have. Provide a conversion-focused content as compared to an information one. Bear in mind that your intent is to turn your audience into sales. Send them a content that aims to forge relationships with buyers at every stage of the sales funnel. To summarize this, send personalized emails with relevant content.
4. Revenue Generation
The objective of your email is to promote and upsell your product or find opportunities for cross-selling. Moreover, you can also create campaigns that capture a sales conversion from leads that are near to the end of sales funnel: the purchasing decision. From the generated leads, you can also get sales conversions.
When it comes to email marketing, the possibilities are endless. The effectiveness of email marketing campaigns relies on cleverly written content. The goal is to attract the attention of your audience despite their busy inbox. Furthermore, the key to great email marketing campaign is identifying your audience. Then, apply email segmentation to guarantee that you're delivering your message to the right people at the right time.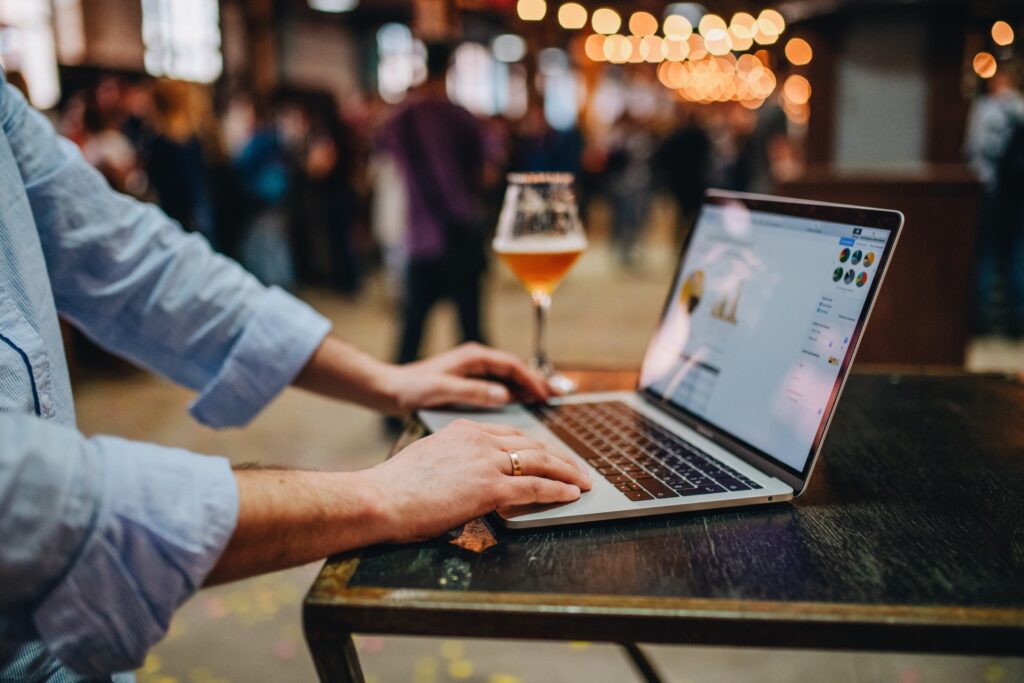 Why Email Marketing is Important?
To make businesses grow, today's marketing landscape needs an effective multichannel strategy which could be the key to penetrate sales and connect with target market in a way that resonates with their preferences. One of the key factors of choosing email marketing over other strategies is that it establishes a bridge between business and customers. In today's digital marketing trends, email marketing is still a powerful tool that helps businesses connect with the audience.
Through emails, the brand is promoted that leads to sales increase. A strong email marketing campaign helps you reach and connect with your target audience in a personalized way and increase sales at an affordable cost. To take full advantage of email marketing as a strategy, start building your email list. To do so, create a signup form on your business website. The people that visit your website and got interested on your business, they'll want to stay updated and know more about the brand. This is where you'll get newsletter signups.
Is email marketing effective? Yes! Your email is an important component of every digital marketing plan, since it builds brand loyalty and drives conversions. Hence, before you construct your emails, it's worth taking a minute and thinking about your goals ahead. What do you want the email to achieve? Through that, you can set your type of campaign. You will also know who your content will target. In the end, you can easily measure your success.
Email Marketing Best Practices for a Successful Campaign
Make your emails easy to share. Create beautiful and compelling emails with valuable information that people will want to share. Ask yourself if your messaging is consistent with the expectations you've set. If possible, understand where the customer has shown interest in before, and send similar offers down the line.
For e-commerce businesses and service-oriented business, we all know that the current health hazards are the reason people stay in the comfort of their homes and the urgency and direct nature of text messages are essential. Therefore, it's important to provide a place for people to sign up and learn more.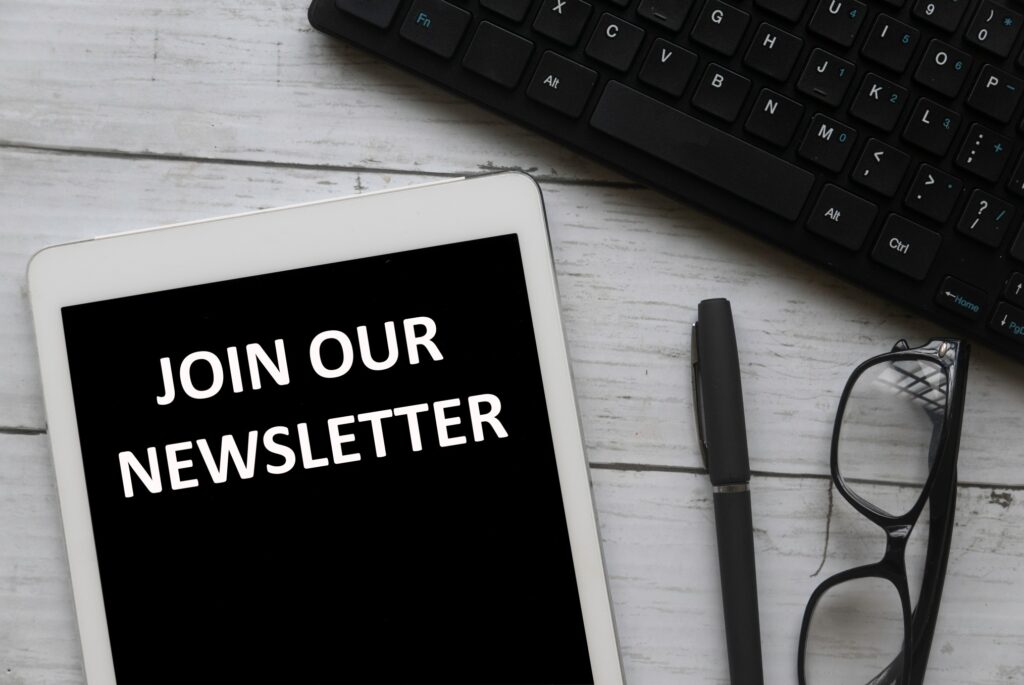 Getting Started with Email Marketing
Know how to develop an email marketing plan and conceptualize design emails along with a sales funnel.
1. Attract people to subscribe to your newsletter.
In order to grow your email list, you have to attract readers like a magnet. To catch their attention, you need to grab them with a compelling offer. A lead magnet can be in a form of e-book, audio files, or helpful videos that you can create with little to no cost. In addition, you have to provide an actionable tool, skillset, or useful information that your audience can apply.
2. Entice your readers with a captivating subject line.
Having an in-depth understanding of your customers can greatly streamline conversion funnels, which is one of the most important factors for digital marketers. That said; a headline must resonate with your audience. You need to add a brief and direct headline. Write a headline that readers can quickly scan—and understand.
3. Focus more on the email body.
The purpose of your email is to keep your reader engaged and wanting to finish reading. Create a content that will surely make them convert. But aside from that, you may simply give them something useful. In this era, there's no doubt that we live in a visual age. That means if you don't have a visual content creation strategy, you're running the risk of losing your audience.
Content with images gets more views and more shares because it's easy to grasp. Images help your marketing increase signups and conversions.
4. Add calls-to-action that will increase click-through rates.
If you are consuming your audience's time and inbox space, your email must have point. Consider what you want your email recipients to take away from the email.
5. Connect on social media.
Apart from the hassle-free promotions that it provides, next on the list of its competitive edge is that a certain product or brand can be sold to clients across the globe. The target market active on social media grows in number. It is evident that social media has impacted approximately every industry. Imagine the wide reach of your market if you place an ad or promote your offerings through social media, particularly on Facebook.
Choosing an Email Marketing Service
Any marketing tool has their best services that allow user to get the best of the tool. In this next read, we will discuss the difference between Mailchimp and Sendinblue. Both are marketing automation tools. With Mailchimp, users can easily drag and drop points. Moreover, users have control over relevant messaging and customized actions which enable your contacts to have a personalized experience.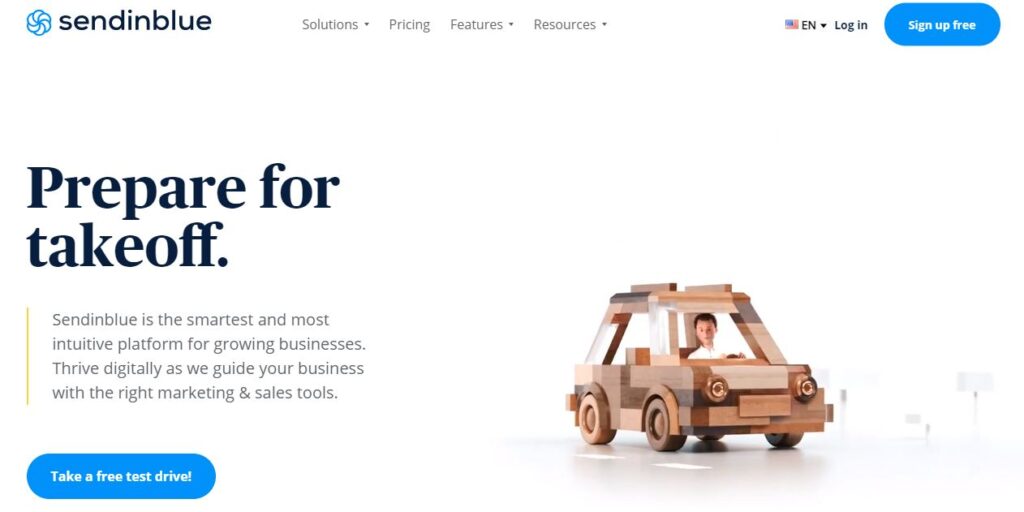 Sendinblue
Sendinblue is a web-based email management software solution best suited for businesses of any size. To get a view of what Sendinblue could offer, a few of their marketing features include email marketing campaigns and broadcasts and email marketing automation.
Sendinblue users as businesses need to reach target market with the right message in the right place at the right in one or two emails. Not only Sendinblue is a complete email marketing software for businesses; it's also an SMS marketing software.
As mentioned previously, Sendinblue markets among small to large businesses in any industry. Surely, you have questions of how industries would exactly benefit from it. Sending messages being part of a marketing strategy will greatly help many industries. These include e-commerce stores, service-oriented businesses, and companies with large employment scale.
On the downside, SendinBlue generates fewer users. Nevertheless, its efforts toward the continuous improvement of its services, particularly on sending messages, have users patronize the tool.

Mailchimp
Mailchimp is a marketing automation platform to create, send, and analyze emails for new and existing customers. It has features enabling complete transparency of campaigns, email tracking, view success and click-through rates. You can also generate email templates and custom reports, as well as manage both subscribers and unsubscribers.
Landing pages are essential if you want subscribers; and to get subscribers, businesses must create a successful list-building tactic by developing landing pages that customers would value. With Mailchimp, landing page templates are simple and easy to use. Through their landing pages feature, you can create one in minutes. Just design a page that suits your creative taste and match customer's needs.
After gaining subscribers from the landing pages that you have created, you are now ready to track your earnings from payments made. Do landing pages enable businesses to process payments? This is where transactional email is needed. You can setup this with Mailchimp's feature.
Email marketing tools offer many pre-made email templates that could jumpstart your strategy. However, audiences want to read a personalized email than email templates.
Create a Compelling Email with the Expertise of Email Marketers
Sending an email is just the tip of the iceberg. In order to get there, you need to put a great deal of thought in your content and layout, too. According to Campaign Monitor, for ten years in a row, email has generated the highest return on investment for marketers. The key to successful email marketing is personalization. Email marketing isn't just sending emails to subscribers. On the contrary, the process includes developing promotional emails, testing, and maintaining them.
Why hire the best email marketing service? Because you can boost your email marketing engagement with a targeted content based on relevance of your email contacts. Email marketers use segmentation of contacts to produce compelling and targeted content based on interests, demographics, and characteristics. All of these are important in marketing. Therefore, email marketers know how to reach out to potential customers and retain existing ones.
Technology comes and goes as new innovations have played a huge part in people's daily lives. This one goes with marketing strategies as well. With every new app, a new promising feature makes businesses generate sales in a more productive, efficient, and effective way.
Aside from taking care of your business, understanding your customers is a critical component for building small business success. Can't plan your best email? Hire a virtual assistant and email marketer who can deliver optimized contents and targeted strategies. Contact us today and get a free quote.