As a business owner, you have a lot on your plate. Assigning specific tasks to someone or a team you can trust should be part of your priority list. And as someone who makes critical business decisions, your roles involve building systems, setting targets, and framing processes to ensure overall success. Thus, you must hire people who have a certain skill set to do tasks for you and your business. Doing this helps you build a growing business. On this note, a key step is to hire a virtual assistant as a valuable addition to your team.
Getting Started in Hiring Virtual Assistants
A virtual assistant or VA is someone who offers admin support to businesses and individuals. Since they are called virtual assistants, they work at the comfort of their homes (or anywhere they're able to work). VA services are often remote work, which means employers of VAs need not have an office or formal workspace for their assistants. VAs provide support and assistance to their clients virtually through phone, email, and fax.
Typically, VAs have apt backgrounds and provide the same tasks that your in-house secretary gives. They provide a wide range of services that include copy and audio typing, meeting management, travel coordination, call handling, and diary and email management. But due to the rising competition in the workplace, VAs also offer various specialized services such as email marketing, blog writing, web design, graphic design, and social media management.
However, some business owners are skeptical about outsourcing. But are those doubts legit concerns? Here are a couple of myths some businesses believe, making them decide not to hire a virtual assistant.
Myth #1: The language barrier
"Hell-ooo, sur. Tank yew for cooling; haw keen ay halp yu?"
This is what causes one of the most common complaints in offshoring—the language barrier. What most people don't know is that in several foreign-speaking countries, there are plenty of English-speaking and trainable talents with whom any business owner can entrust their services. Also, outsource agents are helpful to a business as long as the company will provide standards and screenings to ensure product and service quality.
Myth #2: No control over VAs
Many business owners refuse to hand their tasks over to an outsource firm. To them, they find it more reassuring if they can oversee their teams, walk on the agents at work, and listen to the calls. So, how will they do these if they offshore the tasks? The answer is simple: through technology.
Let's cite an example. Thomas Cook, a travel company, used to maintain their web chat support in Scotland. But they took a risk and opted to outsource to Bulgaria. Regardless of distance and the issue with the language barrier (Myth #1!), the company was able to monitor web chat support real-time.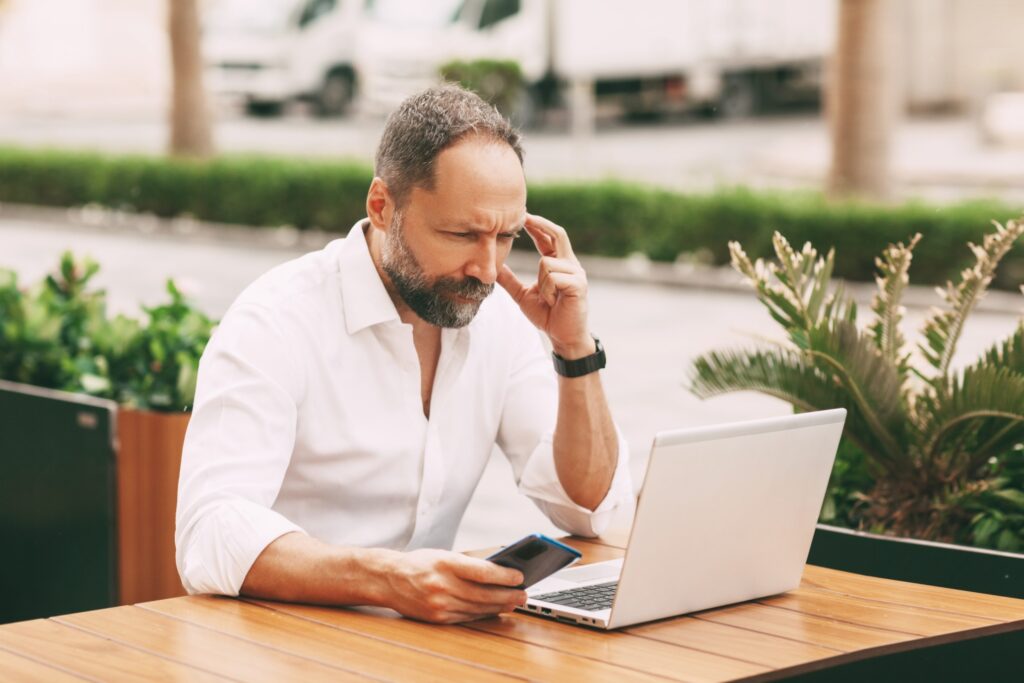 Knowing When to Hire a Virtual Assistant
More and more firms opt to outsource instead of hiring full-time and even part-time staff for their admin work. Outsourcing has paved the way to various possibilities to save costs and focus one's resources on core functions and duties that are more vital than paperwork and other tedious tasks. You can achieve all of these perks and a lot more through by properly outsourcing your tasks to a VA.
There are a lot of reasons business owners and other people are outsourcing their tasks to VAs. One is that they can have their tasks done by professional, skilled VAs at a lower cost without compromising quality. The second reason is that, when they hire a virtual assistant, these clients also enjoy the following perks:
VAs free clients from employee-related taxes and perks
Since they don't have in-house staff working for them, clients can cut down their overhead costs and other staff-related expenses. As a business owner, this will enable you to focus your resources and spend your time in improving the quality and viability of your product in the market.
Clients don't need to provide extra resources
There are cases where certain tasks will increase in number. For instance, paperwork will likely double and thus, more staff will be needed to complete these added tasks. If you have a smaller office, most likely you will have to rent another area where your additional team members will work.
When you hire a virtual assistant, you'll no longer need extra working space or equipment to get your tasks done. This is because they will work within the comforts of their homes or offices; therefore, freeing you from other needless costs.
VAs can tailor their services based on their clients' needs
Any admin workload can be taken care of by a VA. They can give you admin support which includes word processing, document management, internet research, data creation and entry, and email management. These services depend on your need and the skills of your chosen VA. You can always settle and ask for custom services that will fit your needs and demands.
Clients can focus on their core tasks
When you outsource all your admin and tedious tasks, you can now focus on improving their core processes and managing other vital tasks such as decision-making, strategic marketing, planning, and many others. Further, you can also rest assured that skilled VAs will handle all your paperwork with utmost efficiency.
Some Notes to Ponder On
Like any other services, hiring a VA also poses some concerns, one of which involving confidentiality. Businesses want to be assured that all details they will give would be handled properly and with discretion. This is frequently resolved through an agreement between the concerned parties.
Also, there are issues and concerns on the cost needed to hire a virtual assistant. This is due to certain cases where a VA costs more than a regular secretary or temporary staff. But taking everything into consideration, outsourcing your admin tasks to a VA is a whole lot cheaper and convenient for a business owner. For one, hiring a VA is cheaper for there are no taxes or overheads to pay. Further, business owners can hire a VA once there is work to be done. That means clients will only pay for the time consumed in doing such tasks without having to worry about paying despite downtime.
VAs are, indeed, a cost-effective means of getting your admin jobs without having to cost you a whole budget needed to hire in-house staff. Anyone can avail of these benefits: big companies, small business owners, as well as those who need to keep their extra jobs done without having to hire a real secretary. Get one and earn the perks yourself!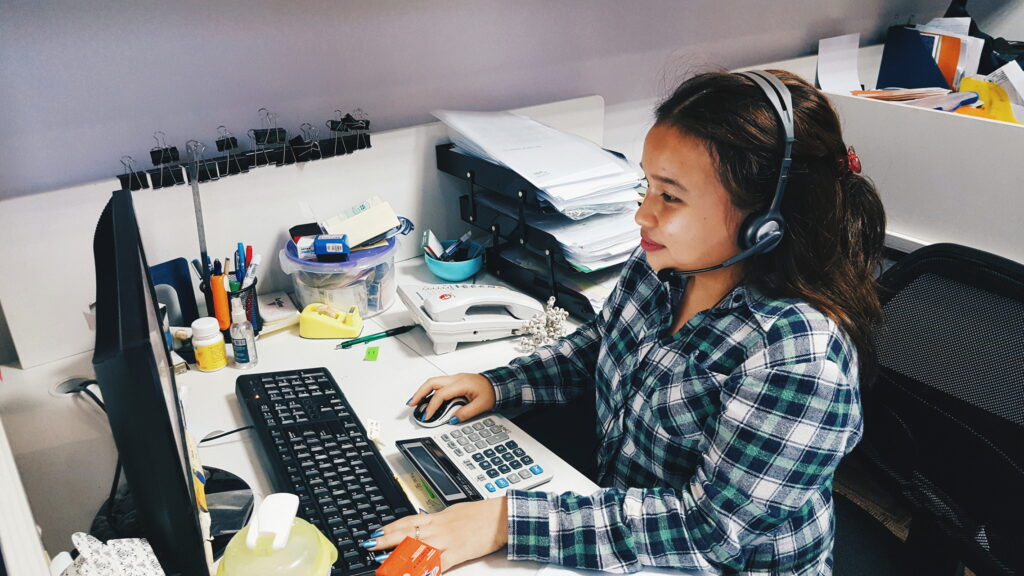 Choosing Which Tasks to Outsource
Business owners like you can save more time, energy, and resources when you hire a virtual assistant. However, knowing which tasks to assign could be tricky. Check out this list of the top tasks to outsource when you hire a virtual assistant in the Philippines.
1. Online Research
Do you spend too much time finding info on websites and screening potential hires and business contacts? You can pass these tedious tasks to your VA. Just don't forget to instruct them and share your usernames and passwords so they can access specialty tools or paid sites with ease.
2. Data Management
Data management is a task that might waste a big chunk of your time. Whether you need to collect or enter data and present reports, your VA can do the job on your behalf. Describe your needs and standards in detail to make sure you hire an expert to avoid glaring errors.
3. Bookkeeping
Bookkeeping will eat up plenty of your time since you will record bills and payments, among others. It's one of the hardest VA tasks to assign, too, for you will need to share account access and private info such as passwords. Thus, be careful and choose an efficient and trustworthy VA who can fulfill these risky tasks for you.
4. Call and Email Management
Phone calls and emails can bring either opportunities or distraction to busy business owners. Save your valued time by hiring someone who can filter urgent calls and respond to emails promptly for you. Guide them on how to pick out key contacts and emails and ask your VA to give you a copy before they send out any responses to lessen errors.
5. Schedule Management
Online tools aren't enough to manage your hectic timetables and remind you of your vital schedules. Hence, it pays to have a VA who can manage your calendar, set up your meetings, and plan your business trips. Such tasks will save you from the hassle of dealing with chaotic events and forgotten meetings.
6. Competitor Analysis
You need not waste your time keeping an eye on your competition. Now, hire a virtual assistant to check on your current and rising competitors and study their strengths and weaknesses. Gathering and exploring your rivals' products, services, and special offers can take a great amount of your time. It can be tedious and stressful; but when you hire a virtual assistant in the Philippines, they can do it for you weekly and even check out online reviews about you and your rivals if you wish.
7. Social Media Management
Your business should have a profile on all the top social media platforms to boost its reach. Instead of spending your time moving from one account to another, let your social media manager VA do the job for you. They can handle comments and questions and share timely updates to market your brand.
8. Content Writing
Content is one of the most vital parts of a website. If you don't have the skills, leave it to the hands of a VA that can understand your brand and build a content that supports your ideas. With their years of experience, these VAs can write content for articles, web pages, and blogs—and bring results with relative ease.
VAs can help you buy more time in your workweek, alleviate stress due to a jam-packed workload, and focus on your core tasks. Indeed, the number of tasks that you can outsource is truly surprising. On top of that, you also need to be keen on choosing what kind of a VA to hire. Read on to know how.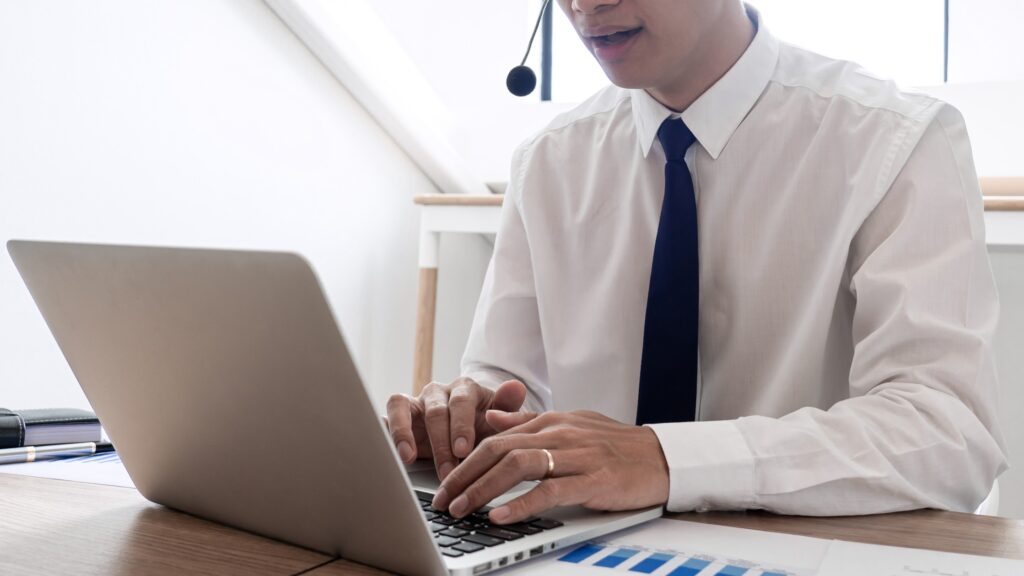 Top Qualities of a Good Virtual Assistant
More companies now turn to VAs because they offer more practical solutions to them. Such firms spend less when they hire remote staff for their processes. Despite the high demand, business owners like you must still be certain of the top VA qualities.
Human resource is a worthy company asset. People make up the business, so owners who seek growth only hire the best people to build their brand. In fact, firms not only want topnotch hard skills; they check other points, too, before they add a new member to their team.
With that, these are the traits to look for when you hire VAs.
Independence and Initiative
These two traits must always go together. Good VAs know how to sort and prioritize tasks and do them in a timely manner. Since they work without close supervision, they must use their time well. Time means money.
Receptiveness
Hopeful VAs must strive to keep this trait under their belt since it's rewarding to both the VA and the client. VAs must welcome other people's suggestions and their criticisms, as a way for them to set a higher standard. Otherwise, this may affect client-VA relationship.
Consistency
Businesses with remote workers use trust as currency; hence, their VAs must work hard to keep it. They must uphold expectations and be as transparent as they can to their boss. Likewise, VAs must practice open communication and keep their word so that clients like you will keep on entrusting their tasks to them, too.
Decency
The best VA for the job is one who values their client's privacy and honors the terms agreed upon in the contract. They must never share personal info and trade secrets and claim ownership of company property.
Responsiveness
This trait comes on top of the list of vital VA qualities. They must be alert and ready to attend to their clients' concerns. As part of being reliable, bear in mind that distance becomes irrelevant to giving clients what they need.
Ample Knowledge
They must have advanced knowledge of the latest VA tools. Aside from Skype, Zoom, and Google apps, they must know other collaboration apps that include Hubstaff, Trello, MeisterTask, Smartsheet, Dropbox, Zoho, Basecamp, and Hootsuite. To add, skills on social media management and graphic design are also a plus.
Zeal
Clients want VAs who have a positive mindset toward work. You look for people who enjoy what they do and value their colleagues as much as they value their jobs. Even if VAs don't work in the same office, they must be able to keep a good working rapport and solid teamwork with clients and co-workers.
Ready to Hire a Virtual Assistant in the Philippines?
At the end of the day, you'd only want the best for your business. Entrust your tasks and processes to our team of experts. Get your money's worth and more of what you pay for. Work with the best virtual assistant company, Outsource-Philippines today! Get a free quote today or check the list of all our top outsourcing services.