Outsource Email Management to the Philippines
One of the fastest ways to relay, receive, and exchange business information is through email. In today's digital age, memos, announcements, guidelines, new corporate policies and developments, and other information concerning company activities are distributed through electronic mails. Additionally, invitations for meetings with affiliates and clients are sent via emails. With this, it's crucial that you manage your emails to keep an organized inbox. But if you have a jam-packed schedule, outsourcing email management service is your best choice.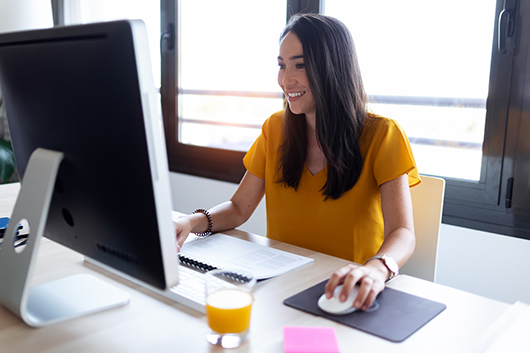 Benefits of Email Management
Inbox management is a systemic approach in controlling the quality and quantity of inbound and outbound emails. This requires time and effort. Thus, hiring our skilled VAs can lift that burden by managing your inbox effectively.

Reduce Security Threats
Lessen the chances of exposing company information and assets, customer data, and intellectual property to malware attached in the email.

Boost Productivity and Efficiency
An effective structure for classifying emails can greatly increase your productivity and work efficiency.

Recover Data in Disaster Situations
If you experience a tracking incident, email management can speed up the recovery by creating a good archiving system.
Why Hire Our Email Managers
In today's digital business correspondence, email managers play a vital role in organizing emails and bringing it down to inbox zero. Aside from these, they are also responsible for keeping your email free from receiving spam, which serves as a driving force to put your devices and accounts at risk. At Outsource-Philippines, our email managers are equipped with the following competencies:
Frequently Asked Questions
How do virtual assistants manage emails?
Our professional email managers can handle daily management of your inbound and outbound emails. They are trained to use apps, filters, and third-party plugins as a rule for managing client's emails effectively.
Why do businesses need email management?
Proper management of emails is essential for every business. A number of emails sent and received every day that need to be processed can have a potential risk to your business and have a negative impact on the email server performance. Hence, hiring email management services can help you fix or avoid that kind of instance.
Can I trust email management services with my email information?
With our inbox management services, we assure that you can rely on us in keeping your data and information secure. We implement confidentiality agreements between our clients and staff and make them use only trustworthy tools in handling your emails.
Fill in Key Details to Request a Free Quote
Ready to outsource your tasks and grow your business? Send in your details and our team will get back to you as soon as possible to respond to your questions and concerns.