Running a business needs the best decision-making skills to thrive. The same goes for planning. However, your plans can only become more helpful if you have reliable data to help you make informed decisions. Otherwise, you're risking your firm's process and overall success.
Data in its raw form can be useless to any business. There are great opportunities for growth and change that might get lost just because sets of data are messed up. This is how and why getting and sourcing out data from various channels and for various uses can do wonders for your operations. Heeding this is a great first step to take to help the business succeed.
Learn more about data processing, its stages and benefits, and why you must outsource data entry tasks as we walk you through helpful tips and guides in this blog.
What is Data Processing?
Data processing involves collecting raw data and transforming it into meaningful information. These data can then be shown in the form of reports and graphs. Based on the purpose, data helps translate current and new insights; while others use it to solve problems, improve tasks, and bring out fresh ways to produce better results.
A data processing service is designed to address this. Check out the various types out there to help you get the best solutions for your needs.
What are the Different Types of Data Processing?
There are certain options you can choose from based on your needs, time, and data processing software. To help you choose which suits your firm best, here are the 3 types of data processing.
1. Manual
You can manage your data manually using no machines or other tools. However, the volume of data might affect your firm's resources. The harder the data conversion is, the more workers and higher budget you'll need.
2. Mechanical
Aside from encoding your data, you can also use machines or simple tools like typewriters. This is also more streamlined and secure than the manual way. That being said, this yields limited outputs.
3. Electronic
This uses programs and pre-made sets of rules using the latest tools such as computers. This is the fastest and most precise way that needs less staff. It comprises batch processing methods such as:
Online
Real-time
Multiprocessing
Time-sharing
Now, how do you go about data processing? Learn about the 6 key stages to gather and convert data into useful forms and contexts for your firm.
Stages of Data Processing
1. Collection
This stage needs total focus as the form of the data collected could affect the output. When getting such info, you need to ensure they are both correct and defined to create sound plans. Raw data can be pulled out from various sources, which must be safe and well-built. Data can come from stats, user behavior, and profit/loss statements of a company, to name a few.
2. Preparation
Also known as data cleansing, this stage alters the data into a form that could fit further review and handling. As raw data might be faulty, this phase will help screen future problems and reduce, if not remove, any false results that might stem from an unchecked data. Note that this stage is key to the next steps so that only high-grade data is fed into the processing unit.
3. Input
The input stage involves converting or coding the checked data into machine-friendly form so that the device can process it. You can enter the data using a keyboard, digitizer, scanner, or from any present source. It's the most tedious phase and needs apt skill and speed.
4. Data Processing
This is the stage where users control and execute the input data using a formula or program. It may consist of one or more settings applied all at once, based on the system. This is also where machine learning and AI are used to help produce great outputs.
5. Output
The output phase is where data becomes widely usable by the members of the company for their own needs. This comes in various formats or media, such as reports, graphs, tables, audio, or video. These can now be stored for further processing.
6. Storage
This is the last stage where users store the data, settings, and other info for future use. This cycle allows users to access, retrieve, and transfer data when needed. Also, proper data storage makes it easier for users to input data for the next data processing cycle.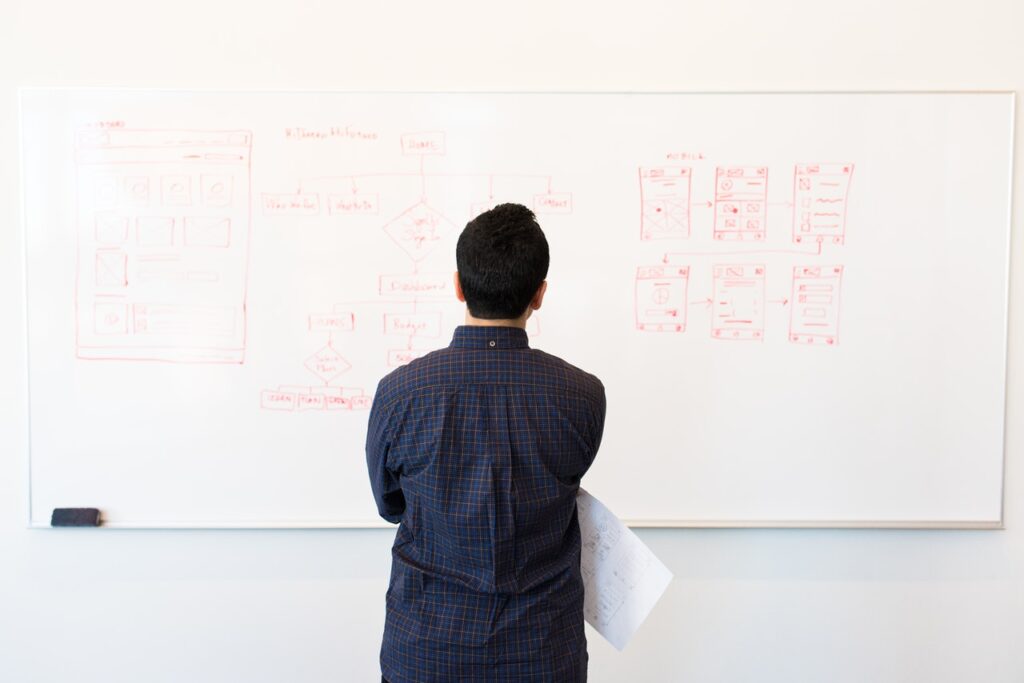 Why is Data Processing Important?
Research is one of the main ways for a business to keep growing. With this, more and more data need to be processed. Since this is one of the key steps to achieve your firm's success, data processing needs ample effort and time. One mistake can lead to faulty reports, slow business process, and worse, financial loss. Hence, you need expert teams to do the job for you. To help you decide better, heed these top gains of making data processing a core part of your business plan.
Better business results
Increased productivity
Simplified report-making
Fast and secure processes
More structured data storage and access
Reduced costs
To streamline your business' data, you may try data entry service outsourcing as well. This covers one of the major stages of data processing you wouldn't want to miss out.
Things to Consider Before Outsourcing Data Entry
Of course, choosing a service to improve your business processes entails gauging points you need to assess. With this, what should you consider before you hire an outsource data entry service?
1. Data Security
Double-check if the firm you want to hire uses multiple security layers between data transfers. Ensure that only experts take charge of handling your data.
2. Credibility
Teaming up with a service provider must be able to help to you save more time, money, and resources in the long run. That said; make sure you're choosing the most fitting outsourcing firm based on their services that cater to your needs. Do they have enough background and knowledge on the type of work you're aiming to outsource? Do they have the proper framework, software, and experts required to handle your needs?
Why does accuracy matter in data entry? The reasons accurate data entry is essential to your company are simple and similar to how outsourcing your tasks can help your business grow. This can help you yield good results in areas of user experience, business efficiency, reputation, strategies, and overall processes toward business success.
3. Pricing
In outsourcing, you have to take into account the short- and long-term cost-saving opportunities you'll have. As much as you want to hire a third-party provider to save on your overhead costs, you still have to be mindful of the outsourcing costs.
4. Client Satisfaction
See how the outsourcing firm values client relations and delivers their promise. Since this is a major business decision, be wise enough to ask for feedback and testimonials from their previous clients.
Why Should You Outsource Data Entry Services?
Enjoy these benefits when you outsource data entry tasks and see how data entry services affect your business growth!
1. Increased Productivity
Data entry outsourcing can greatly help in freeing up your staff's time. With that, they can focus on more vital core tasks. Not only will they work more efficiently; they'll also yield greater quality of work.
2. Reduced Costs
Once you hire your own staff to do your data entry tasks, you must also pay for their health insurance, vacation pay, and other perks. Also, you are required to give them a decent space where they can work. On the other hand, outsourcing your tasks means you only need to pay for their services. Not only will you save money; you'll also save time.
3. More Access to Better Hires
Another reason to outsource data entry tasks is that they have the skill set you need for high-quality output. This means you have access to a dedicated team of data entry professionals who are well-versed in their fields. Also, they know a range of techniques which helps them produce topnotch work. With this, you can entrust your data into their hands and expect the best results.
4. Business Edge
In today's time, firms keep coming up with new insights on how to survive the cutthroat competition in their own fields. So, to stay ahead, they need to make smart plans and improve their efforts. Through outsourcing, you can gain a quick one-stop access to various business perks such as increased productivity, reduced costs, and improved quality of work.
Want to become the leader in your industry? Partner with Outsource-Philippines for targeted business solutions now! Let us do your data processing tasks for you through our administrative services outsourcing. Request for a free quote today to learn how we can take your business to new heights!