Outsource Medical Answering to the Philippines
Do you need a better way to handle your calls? Don't let missed inquiries shake your business. Hire our healthcare answering services! Whether you have a big or small medical facility, partnering with a medical answering service is a big help for your staff. With this, they can focus their attention on where it's really needed—your patients.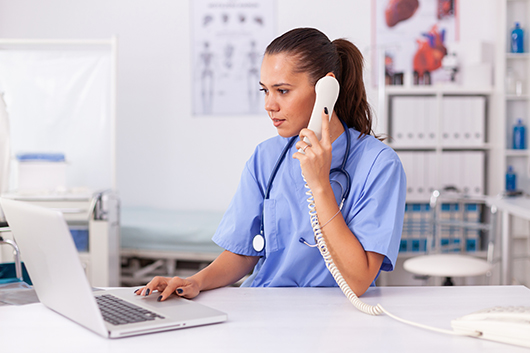 Benefits of Medical Answering
The medical profession is undoubtedly one of the most difficult, with each part of a doctor's practice being crucial. This includes their ringing phones. When it comes to healthcare, people have a plethora of questions and worries. Your medical practice or institution must respond to the patients' questions appropriately and swiftly, whether it is a problem that requires emergency response or general consultation. That said, having a reliable specialist to handle calls is necessary. Here are a few of the benefits that our medical call answering services can help to provide.

Complete Confidentiality
We ensure the safety and confidentiality of patient information that will be handled.

Decrease Patients' Hold Time
We have medical answering services that are tailored to the requirements you need for managing patient inquiries. This greatly reduces the amount of time that they spend waiting before a receptionist becomes available.

Backlog Support
With the after hours services that you can obtain with a medical call answering service, there can be an overwhelming number of calls and inquiries a day in any medical facility. Medical answering service eases your inbox. We ensure that there is more time available for your patients.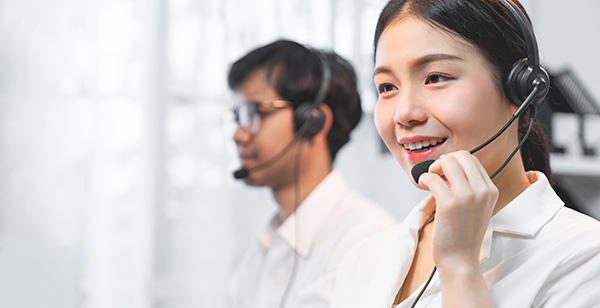 Why Hire Our Medical Answering Specialists
The medical field involves 24/7 services. You may not know when you would be on-call to attend to life and death cases. That's why, you don't need to sit around and answer queries when you'd rather deal with an emergency. Make use of our best medical telephone answering service specialists to help save lives and reduce wait times.

When you treat a patient, how do you decide which one should you focus on first? When you pair up with our after-hours answering service, you can lessen the hours you spend for admin tasks and deal with those who need your urgent care.
Why Hire Our Medical Answering Specialists
Healthcare has always been one of the busiest industries because of the tons of people needing medical attention. Emergency hotlines are ringing almost every minute. That's why it's important to have a team of medical answering specialists who have the expertise and skills to provide help with medical inquiries and other concerns. That said, we ensure our team has the following competencies:
Frequently Asked Questions
What does medical answering service do?
Medical answering services handle any type of patient calls with the help of our trained virtual assistants. You can provide scripts, guidelines, and regulations about your company and our VAs can practice the answers for the patient's queries.
What to look for in a medical answering service?
Find a reliable medical answering service that is established and known for the positive customer service experience. Also, one where they can assure you no breaches of patients' information will happen.
How much does medical answering service cost?
The cost of our service is determined by the scope of work. We encourage you to request for a quote to ensure alignment of your budget with the particular service you need.
Fill in Key Details to Request a Free Quote
Ready to outsource your tasks and grow your business? Send in your details and our team will get back to you as soon as possible to respond to your questions and concerns.