Today's unyielding competition makes it even more difficult for businesses to emerge as the best. Rapidly changing times call for immense efforts to generate new plans. For businesses, it's crucial to adapt to marketing trends, new technologies, and to compete with global standards to survive.
That is why, your workload piles up as your business grows. Does it seem like there is never enough hours to get your tasks done? With never-ending demands of running a business, you need better options to maximize your resources. Therefore, successful companies today are opting to hire virtual assistants (VAs). You can consider VAs as secret weapons, which can make a big impact on how you run your business. With their excellent workforce, you'll secure success in today's cutthroat competition. Sounds appealing to you? Here's everything you need to know about VAs.
Common Problems Companies Face
Problems are inevitable when running a business. But it makes a huge difference once you know which challenges you are going to deal with. Hence, here are the common problems you will face in your business venture.
1. Financial Management
For a growing business, cash flow control is crucial. This may become the biggest factor that will limit your firm's further growth. Using your finances wisely should be one of your major priorities in running your business. These told, your finances are crucial factors in planning and assessing new opportunities. So, what needs to be done? Include effective planning and careful monitoring of your cash flow in your business plans.
2. Evolving Trends
Running a business alone does not guarantee your success. With the ever-changing customers, market, and brand-establishing trends, it's bound to be difficult to keep up. For these reasons, big firms and startups alike are having a hard time defining their unique advantage among other firms. Further, firms fail on consistent market research resulting to bad business decisions.
Keeping up with the market means you must adhere to its trends so you can attend to your clients' needs in the most efficient and effective way you can. For example, you can use various social media platforms to let your target customers understand what your products are. From there, you should be able to increase your sales as you'll build up the brand identity you want to deliver to your customers.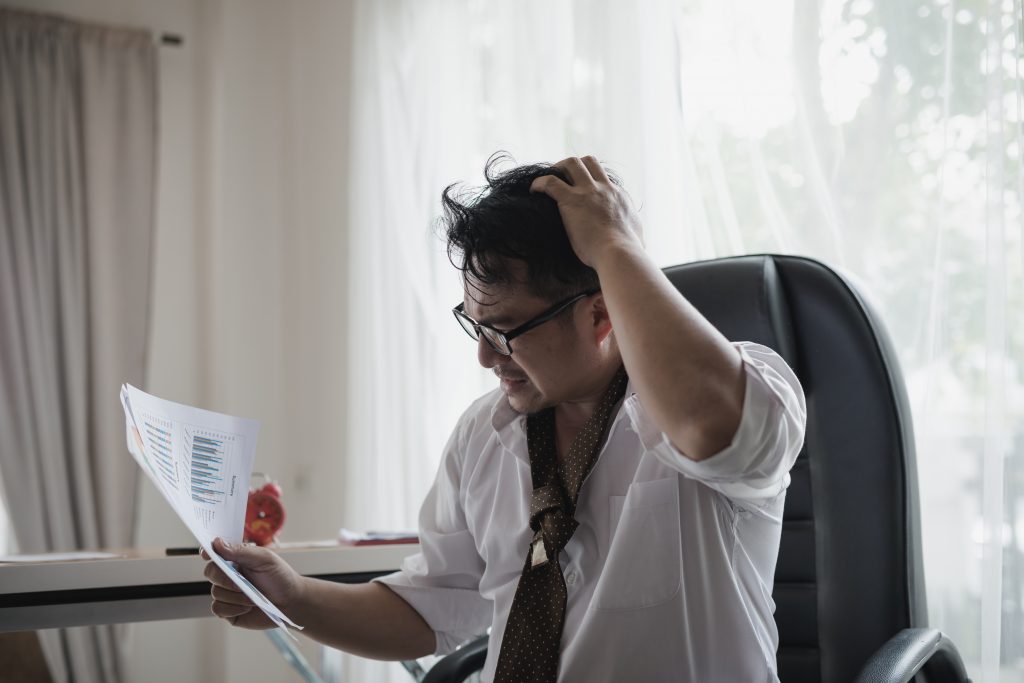 3. Bad Hires
As your business grows, the urge for more quality work increases. You then demand a higher constant pressure from your employees to perform multiple types of tasks. Often, your employees will keep up. But your bad hires won't.
You also need to stay on top of the competition. For this reason, it's hard to remain patient when you need urgent help, so you rush to hire employees. Unfortunately, there is no way of knowing exactly who best fits the position. How can you avoid this from happening? You take a step back and move at a pace you're comfortable with. This is a big decision for your company, so take it slow and avoid making a poor decision that you'll regret, until you finally remove the bad hire from the post.
4. Technology
Thriving companies all have the latest technology in the market. These gadgets and machines help them increase their productivity and business processes. Unfortunately, they cost a ton. Purchasing them might mean losing more than you could gain for your firm. With that, as technology change at the speed of light, it's vital for you to innovate and find cheaper ways on how you can keep your business on the top of the game.
5. Bad Customer Service
Do loyal customers, sales increase, and better cash flow sound appealing to you? Then you need to improve your firm's customer service. In business, building great customer service is crucial to its success. Your customers aren't always easy to please, more so with their differing tastes and age groups. But in today's time, they all probably want instant gratification. Thus, technology advancement has allowed people to relay their bad experiences through social media platforms, forums, websites, and more. These bad reviews can have a more negative impact than you expect. They can reach your potential consumers before they even try out your services or products. With that, list having great customer service high on your priorities.
6. Reputation Management
In a similar light, because your consumers can share their bad experiences publicly and quicker than ever before, you need to monitor and maintain your online reputation. However, even if it's an important task, hiring a VA is best suited to do this. Virtual assistants can monitor and mediate from an appropriate amount of distance.
7. Welcoming Change
Knowing when to embrace change is definitely one key to having a successful business venture. Strategies have a time limit. The plan which worked for you a year ago might not work for you this time. If you have become complacent and unwilling to adapt your tactics to the trends, this might pose as a huge threat to your business. It's a dangerous thought to assume that you'll still be successful today because your plans worked in the past.
Reasons to Hire Virtual Assistants
Who doesn't want to be successful in their business endeavors? To keep up with the demands of the industry, hiring VAs is one of the best solutions you can do to boost your company. With that, here are the main reasons why hire VAs.
1. Increased productivity.
Once you hire a VA, you'll be more focused doing your core business tasks. Mundane tasks such as answering calls, emails, scheduling appointments and meetings, organizing your calendar, creating presentations, and more will be out of your way. VAs can efficiently do these tasks for you. Likewise, they've been trained to do those tasks for years. They can perform admin tasks better. Also, they bridge the skill gap in your business as they can do a wide range of tasks. These told, they're already equipped with the right set of skills so you won't have to worry about their work quality.
2. Reduced labor costs.
One of the major reasons to hire virtual assistants is because of fewer labor costs. VAs can perform the most in-demand tasks such as social media management, bookkeeping, SEO writing, web design, research, presentation writing, data entry, and more. These said, you can have better quality output for a cheaper price. Compared to a full-time staff, you don't have to worry about your VAs' taxes, salary, medical benefits, vacation and holiday leaves, compensations, and the likes. With VAs, their rates are fixed, and you only need to hire them for their time. Likewise, full-time employees need extensive training, which means you also have to spend more time and money.
3. Increased flexibility.
Once you hire virtual assistants, you can work around your schedule easier. You can improve your business operation as VAs are there when you need them. Boosting your firm's process will also be easier once you hire virtual assistants. VAs allow you to run your firm 24/7. More so when you hire VA services from a different country, they can continue your work once you and your staff go home.
4. Improved work quality.
Why are many firms more successful than others? The answer is very simple: they do what they're best at. This is also true for VAs. They work in their specific niche. This means they can do quality work better than those who aren't. VAs are more focused completing tasks because their workload depends on their rendered hours, completed tasks, and contract.
Essential Virtual Assistants Qualities
To find the best VAs for your firm, know which traits are vital for them to be effective. This way, you won't waste your money and get the best service you can get. Here are the qualities you need to look for once you hire virtual assistants.
Boost Your Company Through Outsource-Philippines
Ready to take your business to the next level? Hire Outsource–Philippines, the best virtual assistant services provider! We provide various VA services to aid your company to success. Contact us now!
Sources: Hiscox | Mariopeshev | InfoEntrepreneurs | Investopedia | VirtualAssistantUK | Acelerartech | MyTasker