Streamline business sales and marketing strategy with lead generation services. Set your company up for success by making sales quotas within reach. Target the ideal buyer through our lead generation services.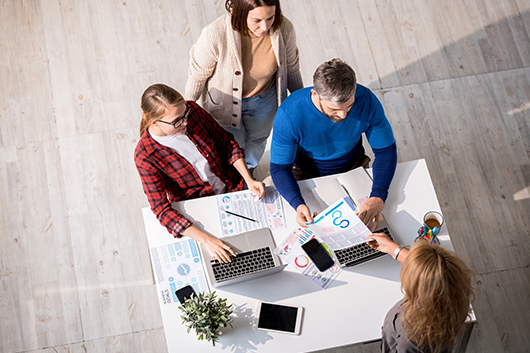 Benefits of Lead Generation

Revenue Generation
Aim for income and successful marketing by leading customers to your sales funnel. Increase the frequency of your transactions and the number of customers.

Prospect Conversion
Use innovative methods to catch the attention of the right people in your business. Overcome sales challenges and turn prospects into leads and then into a customer.

Cost-effective Selling
Earn cost and time savings by targeting a specific audience instead of advertising your products to target a wide scope of audience. Focus on lead generation for best results.
Frequently Asked Questions
What benefits will I gain through lead generation?
Knowing what the advantages of lead generation marketing can help you make a better informed decision. The outcomes will differ from one industry to the next, as well as depending on the channels you use. Some benefits of lead generation are increased market presence, increased followers, and customer reviews.
What is B2B lead generation?
This is the process of determining potential customers for a specific product or service. Then attract the audience to become a converted customer by buying a product. It is an essential process for B2B sales and marketing teams. There are various ways to gain leads: sending cold emails, using marketing automation, setting up live chat, and launching new products.
How do you generate the leads?
Our team has a lot of experience with lead generation and takes a unique and personalized approach to it. We only contact firms we believe will be useful to you, and we only contact decision-makers. We are significantly more likely to get results if we target these people.
Fill in Key Details to Request a Free Quote
Ready to outsource your tasks and grow your business? Send in your details and our team will get back to you as soon as possible to respond to your questions and concerns.