Outsource Web Design to the Philippines
Outsource web design to Outsource-Philippines to get highly functional websites and expand your business. We can assist you with web creation of simple corporate catalog websites as well as sophisticated e-commerce sites. We are an ideal web design service company partner for agencies and corporations all over the world because of our high quality of work, strong professionalism, good project management, and cost-competitive solutions. Our web designers are equipped with knowledge of WordPress plugins.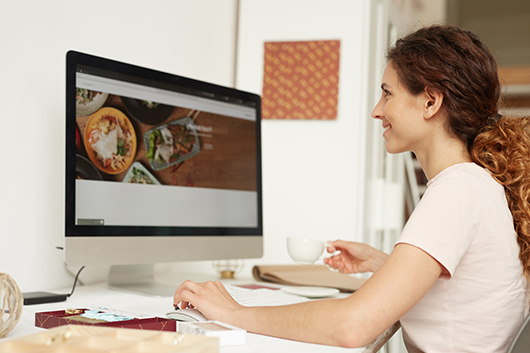 Benefits of Web Design Outsourcing
Position your website on the search engine results page and consistently improve its ranking through regular website optimization. Make a good first impression on your visitors and convey your brand image with our web design outsourcing services. You'll have an outsourced team composed of experienced and creative web designers who know the importance of responsive web design in this day and age.

Brand Consistency
By working with an experienced web designer, you are reaping the fruits of establishing credibility for your brand. Web designers understand web branding from logo, font, and color selections.

Better Google Rankings
Invest in web design from quality web content to enticing and easy-to-navigate pages. Improved design is the means through which a website can get a higher ranking.

Mobile Responsive Websites
As more services become digital, consumer behavior has changed. As a result, business owners are on the move to switch to mobile-friendly websites.
Why Hire Our Web Designers
Home to creative and tech-savvy professionals, Outsource-Philippines has established its reputation in providing web design services to clients; not only in the Philippines but also across the world. We take pride in housing skilled web designers who are equipped with the following competencies:
Frequently Asked Questions
Do we have a say in the web design process?
Definitely! Your inputs and insights matter. You and our web design team will work closely to achieve your goals when it comes to the overall web design.

If you have a design peg, logo, or brand collateral that you would like us to work on, we can absolutely do that. Furthermore, if there are designs from other companies or from your competitors that you would like to compete with, you can count on us. We'll make sure that your designs will prove vital to drive traffic, guarantee seamless user experience, boost conversation rate, and generate revenue.
How much does it cost to outsource a website?
Prices may vary depending on the type of project, demands, and turnaround time. Hence, we recommend that you first "request for a quote" to ensure that you get the best price for the specific web design service you need. Nevertheless, we can guarantee that the price is worth the service and outcome. We offer services that are in line with your web design outsourcing budget, allowing you to accomplish projects faster and gain more new clients.
Do I need separate web hosting?
Our plans include fully managed, high-performance web hosting. To learn more about this service, you may request for a free quote or communicate your needs to the Outsource-Philippines project coordinator.
Fill in Key Details to Request a Free Quote
Ready to outsource your tasks and grow your business? Send in your details and our team will get back to you as soon as possible to respond to your questions and concerns.