Employer of Record Services
Leverage employer of record (EOR) services from Outsource-Philippines to legally hire employees even without having a local company in the Philippines. As an EOR, we act as the employer on paper. We manage and process payroll, mandatory or non-mandatory benefits, maintain personnel records, and keep employee information in our safe database. We will help your company manage employment records with convenience and in full compliance.

Partner with us today and let our team handle employee paperwork.
What does an Employer of Record (EOR) do?
Skilled workforce is pivotal for global business expansion. With EOR, you don't have to set up a local entity within the host country to hire qualified candidates. Our team will handle and process the paperwork of employees you hired such as payroll, benefits, and government-mandated contributions. Plus, we will assist you in venturing into the Philippines and ease the burden in local compliance for employing full-time offshore employees.
Why Outsource Employer of Record Services to Us
What You'll Get from Our Employer of Record Services
Secured Employee Data
Access to a secured database for recordkeeping of critical employee data using cloud while maintaining strict confidentiality and privacy.
Streamlined Records Management
Efficiently manage and process employees' local payroll and tax obligations as well as administer benefits and insurance in the Philippines.
Full Compliance
Comply with mandatory government requirements including but not limited to payment of services, benefits, and insurance coverage, free from hassle.

Time and Cost Savings
Have more time for your operations as you would not deal with payroll and benefits administration processing. Also, save indirect costs for setting local incorporation.
Why Outsource to the Philippines
First-rate English Proficiency
One of the major factors that different firms consider when it comes to outsourcing services is the ability to communicate well with their clients—and this is one of the many aspects that the Philippines take pride in. With this, the Philippines has earned recognition as the second highest English proficiency in Asia, behind Southeast Asian neighbor Singapore. This makes them a likely candidate for providing call support and assistance to Western countries. In addition, we are capable of adopting accents and using terms that attract various clients from around the globe.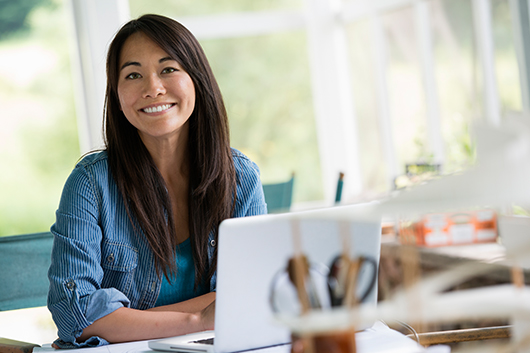 Low-cost Outsourcing Services
While the outsourcing cost is usually calculated based on the tenure of contract, number of people you want to hire, and skill of the resource, BPO firms in the Philippines calculate fees based on service fees, government benefits, and workforce cost. That said; outsourcing companies can come up with and provide unique service models to fit their target markets.
Expert and Skilled Labor Force
We Filipinos believe that one of the paths toward success is education. Hence, the country has a diverse pool of proficient and highly educated professionals. As a matter of fact, records show that the Philippines produces almost half a million graduates every year. This encourages foreign companies to outsource to the Philippines.
Modern and State-of-the-art Facilities
The constant development and upgrade of technologies during the past years has given the Philippines an edge over other countries. Therefore, when it comes to outsourcing destinations, the Philippines is one of the most ideal options because of our advanced and modern facilities. Furthermore, since the country boasts of its wide pool of skilled and qualified talents, we continue to invest in technologies and structures that can uphold its niche as a global service provider.
Highly Experienced and Professional Manpower
Local government units (LGUs) have taken all their means and resources to facilitate skill-based training to aspiring manpower. Through this initiative, the government aims to boost the skills and competence of both service providers and its hired workers. Not only that, aside from being highly competitive, Filipinos are known for loyalty and dedication to deliver excellent quality of output and services.
What Clients Say About Our Services
Need an EOR Partner for Your Business?
Entrust the management and processing of your employees' records to our team through our best EOR services.
Let Outsource-Philippines ease your burden!