Generate website traffic and increase overall website performance with a user-friendly and customized web design. Attract and engage customers with a design that matches your brand while enabling seamless user experience and building the foundation for your online presence.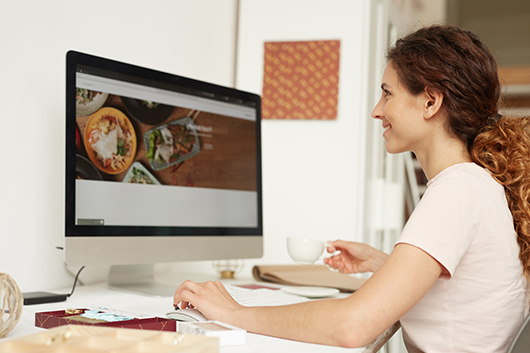 Easy Transaction
Take your brand into a clear path by establishing brand awareness and making users recall your brand. Web design could help with user experience and help them understand your vision.

Traffic Generation
Earn high Google search rankings. An updated and responsive web design leaves a good impression and impacts how your audience perceives you.

Lead Nurturing
Build relationships with your audience and keep visitors engaged. Align your sales and marketing strategies with the best lead generation website designs.
Frequently Asked Questions
Do your websites work on mobile devices (responsive)?
Outsource-Philippines's web design services are a great fit for the marketing goals of your business. We believe that mobile designs and responsiveness are key factors to technical search engine optimization while ensuring that your website is user friendly to help in reaching your desired search rank. We aim to ensure optimum website experience for users for both desktop and mobile.
Do we have a say in the web design process?
Definitely! Your inputs and insights matter. You and our web design team will work collaboratively to achieve your goals when it comes to the overall web design.
If you have a design peg, logo, or brand collateral that you would like us to work on, we can absolutely do that. Furthermore, if there are designs from other companies or from your competitors that you would like to compete with, you can count on us. We'll make sure that your designs will be vital to drive traffic, guarantee seamless user experience, boost conversation rate, and generate revenue.
How much do you charge for your web design services?
Prices may vary depending on the type of project, demands, and turnaround time. If you want to know more about our web design service rates, you can contact us to get a free quote. Nevertheless, we can guarantee that the price is worth the service and outcome.
Fill in Key Details to Request a Free Quote
Ready to outsource your tasks and grow your business? Send in your details and our team will get back to you as soon as possible to respond to your questions and concerns.