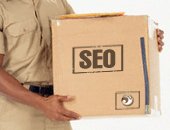 Challenges that continuously transpire in the online market are making the business industry a struggling arena. Market competitions, economic uncertainties, changing consumer demands, and regulatory pressures are difficulties that hinder them to achieve their goals. Thus, many companies are looking for solutions that will ensure their survival.
Outsource-Philippines is an experienced company that is committed to giving various professional and skilled services to businesses that want to succeed. They bring one of the best service packages in writing, career development, web development, and search engine optimization or SEO.
If you are to embark on an online marketing promotion, be sure to be equipped with the so-called search engine optimization or SEO. It is an online marketing scheme that helps develop quality and relevant promotion to your web site, products, and services.
Rewards of SEO Services at Outsource-Philippines
To be able to fully understand the various optimization services available, you may visit www.outsource-philippines.com/.
The extensive SEO services that the firm offers have resulted to substantial benefits. As a result, many business entities have reduced expenses while achieving the same standard of output and in some instances, going above-expected margin.
Improved SEO Rankings. The main objective of SEO is to improve your rankings. By employing strategies and expert knowledge, OP will help move your business and web site into your desirable position in the search engines.
Brand Awareness. The best way to earn recognition from consumers is to obtain web site ranking from many search engines results pages.  To be well-known would mean possible sales and potential clients and business partners.
Low Cost and High Value. Contracting SEO services at Outsource-Philippines definitely means fewer expenses while achieving a high quality.
Traffic Generation. In reality, everyone is constantly utilizing search engines to locate or to research for something. Among the solutions that SEO provides is driving traffic to your web site. Traffic is the agent between brand awareness and sales. Therefore, it is important to enhance your site to have a higher ranking in search engines and also to gain the opportunity to attract customers.
Increased Revenue. As traffic is driven to your site, many potential customers are also expected to visit your web site. With this, you'll have a greater chance of generating a possible sale.
An Expert You Can Trust
Outsource-Philippines will assign you with staff that boasts of excellent technical skills and proficiency to optimize your ranking. They will develop applicable strategies and schemes to boost your standing in search engines such as Google, Yahoo, and Bing. Also, they will utilize proven approaches to enhance your web site and achieve desirable goals.
To give you more information about the other countless benefits that you can obtain from outsourcing SEO services, please visit www.outsource-philippines.com/.