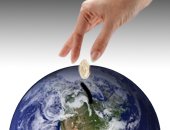 Due to the advancement of technology and communication, outsourcing has become a common practice among a number of industries worldwide. In fact, according to the most recent data released by Digital Realty Plus, a growing number of companies are already contracting out their jobs and major operations through a service provider.
Given this reality, many analysts are now examining the necessity for the company to subcontract their operations.They ask: is there really a need to send out work or has it only become a form of luxury to others?
Use Outsourcing Only When Needed
There happens to be a lot of quality and credible services available in the market from programming, customer services, data entry, logo making, writing, accounting, and telemarketing. While some are necessary, others are not entirely needed by some companies.
The deal is, if you can do it yourself, then, save your budget and do the projects in-house. However, if, after thorough analysis and research, you discovered that your company will benefit more in terms of time, resources, and productivity, subcontracting will be the best way to invest and save.
Outsourcing solutions, besides saving time and energy, can also provide companies the opportunity to focus on the most significant issues and concerns. Nonetheless, businesses should still be wise enough to carefully decide on the jobs that have to be contracted out or to be kept in-house.
Offshoring to Third World Countries
Offshoring, especially to Third World countries, has always been an issue for nations such as the United States and the United Kingdom due to the impact it brings to their economy and local employment. Nevertheless, companies still try to invest their outsourcing solutions to these nations due to their cheap labor costs and reasonably priced resources.
Among other grounds, global recession has been one of the primary reasons why many businesses globally are contracting out their operational services to Third World Countries. Philippines, India, and Malaysia are just some of the most recognized destinations when it comes to quality and effective outsourcing solutions. Compared to the high labor costs of countries like the US or the UK, Third World countries offers the lowest expenses yet the most advanced and efficient technologies. Their equipment and office facilities are proven to be very easy and reasonable to manage and maintain. In addition, reduced taxes in Third World nations are also a big factor in saving. Via offshoring, companies also find it easy and simple to distribute workloads, exchange shipments, and run the production process. By ensuring that the company maximizes its resources and employs the best people for the tasks, businesses are also warranted of investment and highly-satisfying results.
When is the Best Time to Outsource?
Deciding the perfect time to subcontract services is a choice that is different for every industry. It is subject to the needs and the production requirements of an establishment.
Normally, it is best to contract out jobs if a task consumes too much time and demands a significant amount of the firm's money and resources. Moreover, it would be a great idea to send out work if the company is under a brink of financial crisis and is in-need of a way to save manpower and capital costs.
But whether or not a company decides to contract out their jobs, what is important is that it sensibly and cautiously balances its budget and expenses. Likewise, it has to make sure it partners only with quality and credible businesses to be able to get the best out of its money and investments.