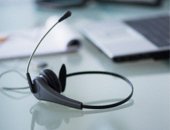 Many people limit customer service representatives (CSRs) to workers who simply answer calls and/or sell products or services over the phone. In truth they are, but in a wider perspective, they are obviously more than that. An outsource customer service representative works not only to help consumers with their basic technical questions; they also exist to act as an aid, support, and a source of encouragement especially to frustrated callers.
What are their duties?
Being a CSR is not an easy work. The job involves highly taxing, challenging, and demanding responsibilities that not all people can handle successfully. That being said, any aspiring agents must review and deliberate carefully on their capacities and evaluate their personalities for their potential tasks. Moreover, they should understand conscientiously what they have to do. Below are among the most common duties performed by outsource customer service agents:
CSRs, as they need to effectively provide the client the details and information he needs, should be knowledgeable about various computer and technical skills. Furthermore, they should also be well-informed and well-trained about various product and company information to guarantee clients with accurate responses and assistance.
An agent must be specialized in many communication processes, such as taking phone calls, answering e-mails, or live chatting. They must be good in handling complaints from angry and sarcastic callers and must be patient in resolving their concerns.
It is the representative's responsibility to settle the clients' problems and to meet their demands. If the client is not satisfied, they must find a way to deal with them and to meet their satisfaction.
How long do they work?
CSRs usually work on shifting schedules. They must work full time in order to accommodate the employer's needs. Overtimes are usual in this field of work. As mentioned, they must meet the consumers' demands. They are not allowed to leave the workstation and the hang up without resolving the issue first.
Why outsource customer support?
Companies normally contract out their business processes to reduce their labor and operational expenses. In outsourcing, external offices are made available to most businesses, thus removing the need to spend for additional production costs.
Likewise, contracting jobs out allows companies to focus on their main line of business. Enterprises can do away with thoughts on what technology or infrastructure to purchase or what strategy to use in dealing with clients because a subcontract company can now do the job for them.
Who to employ?
Outsource customer service firms are one of the many fields that unemployed workers can go into for a career. Regardless of the degree or specialization, CSR posts are open to any type of applicant as long as he/she is able to communicate well and is patient enough to assist his/her consumers with their problems. Visiting a contact center, for instance, is like making a tourinside a diverse environment of well-educated professionals and skilled employees. Whatever you are, wherever you are from, as long as you have a niche in client support, then you are always welcome to apply anytime.
Who do we tap for outsource customer service support?
Despite being a small country, the Philippines makes noise as the primary choice of most businesses worldwide in terms of subcontracting client service and support operations. In fact, the country's contact center sector has boomed to over 20 percent in 2010, already overtaking India as the most-preferred destination for business processing outsourcing services.