A ghostwriter is a person who writes books, blogs, articles, short stories, novels, or any piece of literary work using someone else's name. Ghostwriting was popular even before outsourcing was born. One famous ghostwriter is the famous composer Wolfgang Amadeus Moz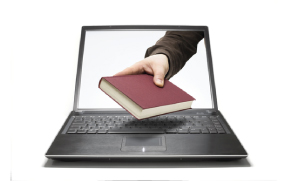 art. Mozart would ghostwrite songs for aristocrats and nobles who wanted to display their musical inclination in a very false manner. Ever since then, ghostwriting has become an integral part for pretenders who wanted to give an impression that they actually excel in a field of particular endeavor.
Business process outsourcing (BPO) companies consider ghostwriting as an important piece to their writing/editing services. With online publishing growing by the day, BPO companies take advantage of blogging and article submissions as a sub-genre to ghostwriting. BPO firms hire writers who will use different nicknames and aliases and write blogs on a specific subject matter. Other companies hire ghostwriters to co-write a book or e-book using the actual name of the person who will be printed on the front cover of the page.
Here are a few notable ghostwriting outsourcing services being practiced by BPO companies:
Press releases (PR) – Ghostwriters also publish press releases promoting a product, service, brand, individual, or company. Unlike writing press releases for newspaper and magazines, ghostwriters submit PR through press release directories such as PR Web. Ghostwriters take on different monikers and submit PRs in different press release directories; thus, protecting the identity of the object being advertised.
Autobiographies – Offshore companies in India and Philippines offer ghostwriting outsourcing services in the autobiography field. Individuals who influenced the world with their contributions in the fields of science, medicine, politics, and sports contract the services of a ghostwriter to author personal autobiographies with a flat rate of $4 per page.
Blogging– Web site or blog owners rely on ghostwriters to update their web page of fresh, unique content every day. Popular on-page optimization requires a ghostwriter with extraordinary writing skills and above average search engine optimization abilities.
E-books – Ghostwriters are popular for their unwavering contributions in the electronic publishing industry. Electronic books or e-books are published via PDF, and ghostwriters customize the content according to client demand.