Creative Design Outsourcing
Creative services serve as one of the driving forces behind organizational growth and success. Through these, you can effectively promote your businesses, brands, products, and services in a creative manner that will surely attract and convert prospective clients. Work with our creative team and launch your eye-catching webs, graphics, UX, and videos today!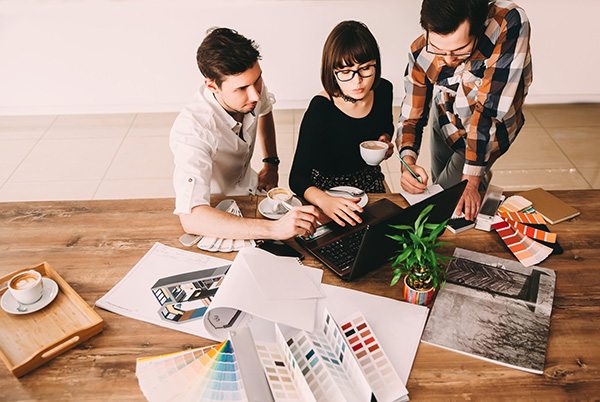 Creative Design Services You Can Outsource to Us
Brand recognition is crucial in today's economy. Customer perceptions, loyalty, reputation, and positioning—billions of dollars are spent each year fine-tuning campaign details in order to capture the attention of the right audience. From logo design to web content graphics, you may outsource creative skills and assemble the optimal team to complete tasks more quickly while working solely for your company.
Why Outsource Creative Design Services to Us
What You'll Get from Our Creative Design Services
Improve Your Bottom Line
It is less expensive than employing full-time employees. After all, the total cost of an employee includes their benefits, office space, taxes, and equipment, in addition to their compensation.
Ensure Brand Consistency
A creative professional creates templates for your brand, which you may reuse in future online videos. By providing campaign guidelines that ensure brand consistency, creative automation makes content creation a breeze.
Designs that are on Trend
Graphic design will undoubtedly play a role in your company's growth. Graphics can be used in a variety of ways for your business, including social media content, website graphics, and logo design.

Cost Reduction
When you outsource creative work, you just pay for the work that is required to accomplish the project. You don't need to spend a lot of money when working with outsourced creatives on a contract or project basis.
Why Outsource to the Philippines
First-rate English Proficiency
One of the major factors that different firms consider when it comes to outsourcing services is the ability to communicate well with their clients—and this is one of the many aspects that the Philippines take pride in. With this, the Philippines has earned recognition as the second highest English proficiency in Asia, behind Southeast Asian neighbor Singapore. This makes them a likely candidate for providing call support and assistance to Western countries. In addition, we are capable of adopting accents and using terms that attract various clients from around the globe.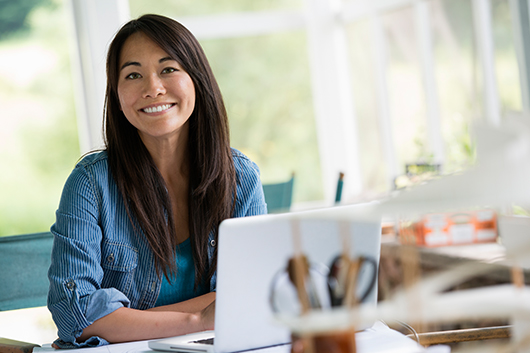 Low-cost Outsourcing Services
While the outsourcing cost is usually calculated based on the tenure of contract, number of people you want to hire, and skill of the resource, BPO firms in the Philippines calculate fees based on service fees, government benefits, and workforce cost. That said; outsourcing companies can come up with and provide unique service models to fit their target markets.
Expert and Skilled Labor Force
We Filipinos believe that one of the paths toward success is education. Hence, the country has a diverse pool of proficient and highly educated professionals. As a matter of fact, records show that the Philippines produces almost half a million graduates every year. This encourages foreign companies to outsource to the Philippines.
Modern and State-of-the-art Facilities
The constant development and upgrade of technologies during the past years has given the Philippines an edge over other countries. Therefore, when it comes to outsourcing destinations, the Philippines is one of the most ideal options because of our advanced and modern facilities. Furthermore, since the country boasts of its wide pool of skilled and qualified talents, we continue to invest in technologies and structures that can uphold its niche as a global service provider.
Highly Experienced and Professional Manpower
Local government units (LGUs) have taken all their means and resources to facilitate skill-based training to aspiring manpower. Through this initiative, the government aims to boost the skills and competence of both service providers and its hired workers. Not only that, aside from being highly competitive, Filipinos are known for loyalty and dedication to deliver excellent quality of output and services.
What Clients Say About Our Services
Need an Outsourcing Partner to Handle Your Overwhelming Tasks?
Stay relevant and consistent by entrusting your creative design efforts to our specialists through our best outsourcing services. Let Outsource-Philippines ease your burden!