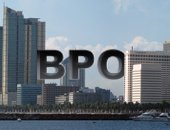 Just outside Metro Manila are urban areas that have high potentials for the rapid growth and expansion of the business process outsourcing (BPO) industry. These areas were dubbed as "new wave cities" by the Business Processing Association of the Philippines (BPAP).
Known and established BPO hubs such as Eastwood in Quezon City, Makati City, Ortigas in Pasig City, Alabang in Muntinlupa City, and Cebu City have reached a saturation point. Thus, companies are now eyeing towns and cities located outside these areas.
Metro Laguna
By all aspects, Metro Laguna is considered the "best place" for BPO operations outside the known and established hubs. It has a vast pool of graduates with a heavy population rate compared to other provinces in the region.
In addition, one of its advantages is its proximity to Metro Manila and having excellent telecommunications, power sources, as well as infrastructures.
Metro Cavite
Metro Cavite comes next, being a neighbor to Metro Manila. Similar to Metro Laguna, it is highly populated with good resources needed for BPO operations.
Iloilo City
Iloilo is considered as the "most cost-efficient city" due to its low average wages, facility rental costs, and power rates. It has an emerging pool of talented and skilled graduates who have the potential to become its workforce.
Davao City
Being the largest city in terms of area size, this is the only city with a population of more than a million people aside from Metro Manila. Its labor and power costs remain competitive, although power supply is a major concern by investors.
Other cities
The cities and metro areas of Bacolod, Pampanga, Bulacan, Cagayan de Oro, and Lipa have favorable environments for business investments. Power supply is also a major concern, though, since some are located in the Visayas and Mindanao regions.
Being far from known BPO hubs, these cities, in fact, have an adequate number of skilled graduates to fill various entry-level and administrative positions. Additionally, these have BPO facilities at reasonable costs waiting to be leased.